news
Orkney athletes to benefit from pilot travel fund scheme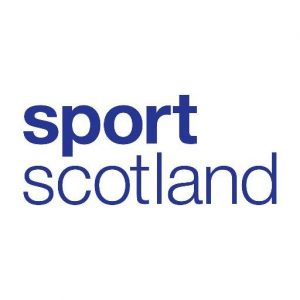 Up to eight of Orkney's best athletes stand to benefit from a share of £45,000 of support towards travel, under a new scheme.
The new initiative will provide funding to help athletes from Orkney, Shetland and Western Isles travel to competitions.
The scheme was announced earlier today, Friday, by the sports minister, Aileen Campbell, at the Clickimin Sports Centre in Lerwick, Shetland.
Up to eight athletes from each local authority will benefit from the support, with up to £1500 available per athlete each year of the three years of the pilot.
The money has been made available by the Scottish Government and the National Lottery, through sportscotland, the national agency for sport, with additional contributions from each local authority.
Speaking from the Clickimin Centre in Lerwick, Sports Minister, Aileen Campbell, said: "I am delighted to be here today to announce funding of £45,000 for the Island Athlete Travel Award Scheme to support talented athletes from Orkney, Shetland and the Western Isles with their additional costs of travel.
"I've met some of those young athletes today and it's been great to hear how they'll benefit from the scheme — which will complement the extensive services already available locally to performance development athletes through the sportscotland Institute of Sport, as well as demonstrating the Scottish Government's commitment to help meet the unique needs of Scotland's islands."
The scheme opens in February and following an application and selection process, athletes will be identified for support by each local authority.
Councillor Rob Crichton, Chair of Orkney Islands Council's Education, Leisure and Housing Committee, said: "Our high performing athletes in Orkney face specific challenges because of the potentially prohibitive additional travel costs for training and competition — no athlete should be disadvantaged because of where they live. I'm delighted that sportscotland are stepping up to the plate to support these athletes and allowing them to compete on a level playing field.
"As we look to potentially hosting the Island Games in 2023 it's more important now than ever to support our best athletes to be at the top of their game so they can excel in a sporting rivalry and occasion that is in the best tradition of personal and team commitment, dedication and belief."
According to sportscotland over the past five years, over 75 athletes, 15 coaches and 15 service providers have benefitted training to ensure that the island athletes are able to train in a high-performance environment, as they would on the mainland, with all of the services integrated with their training to ensure the athletes get the best possible support without leaving the island.
However, the agency has said it was recognised that the missing piece of the jigsaw has been support which would help with the costs of travel for island-based athletes. The Island Athlete Travel Award Scheme is designed to mitigate that cost.
Welcoming the support of all the partners who have made this project possible, Stewart Harris, Chief Executive, sportscotland, said: "At sportscotland we are building a world-class sporting system to give everyone in Scotland the opportunity to take part in sport and physical activity at every level.  But that is not something we can achieve alone and this new scheme is a terrific example of where partnership working can deliver real results.
"Our partners in Comhairle nan Eilean Siar, Orkney and Shetland Councils have shown great commitment to the athletes from their island communities, and, by combining our resources, we have been able to give those athletes the support they need to deliver on the world stage."
The scheme opens this month and following an application and selection process, athletes will be identified for support by each local authority. To find out more about the scheme contact Education, Leisure and Housing Services on 01856 873535 or email education.leisure@orkney.gov.uk