news
Orkney archaeological project shortlisted for national award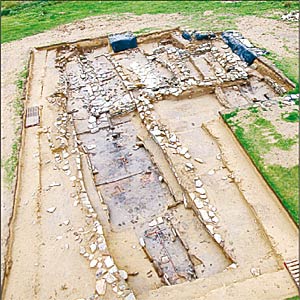 Following the Ness of Brodgar's win earlier this year, a second archaeological project in Orkney is in the running for the title of 2012 Current Archaeology Research Project of the Year.
Settlement under the Sand has been looking at the landscape around Birsay and Skaill Bay, in Sandwick, one of the focuses of which has been the finely preserved remains of a Viking Age longhouse at Skaill.
The project, led by Dr David Griffiths, has been running since 2003.
He said: "As we all know, the Ness of Brodgar won this award last year, and I hope folk in Orkney will feel like supporting this, especially as there is no local, or even Scottish, competition on the shortlist this year. It would be great to achieve a double whammy."
Once again, the winner is decided by voting online at: http://archaeologyawards.org/2012/research-project-of-the-year-2012.htm
The results will be announced at a ceremony in London in early March 2012.