news
Orkney acts shortlisted for Scots Trad awards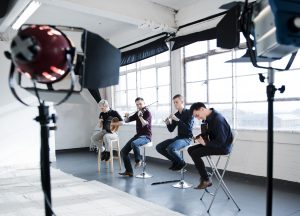 Four Orkney acts have made it on to the shortlist for the annual Scottish Traditional Music Awards (TRADS).
Saltfishforty, Jennifer Wrigley, Gnoss and Fara will all contend for a coveted trophy at a ceremony to be held on December 15, at the Lagoon Centre in Paisley, featuring a host of performances from acts including The Elephant Sessions, The Shee, Siobhan Miller, Tidelines, Snuffbox and Lori Watson.
Folk band, Gnoss say they are "over the moon," to have been nominated for the Up and Coming Artist Award. Gnoss comprises Orkney's own Graham Rorie and Aidan Moodie, with Connor Sinclair and Craig Baxter.
Aidan said: "We've been nominated alongside a bunch of great up-and-coming Scottish acts and musicians — Heron Valley, Ho-Ro, Brighde Chaimbeul, and Inyal — and are totally delighted to be involved in such a prestigious event.
"The winner is decided via public vote on the Hands Up For Trad website, so it would be great folk in Orkney would get behind us."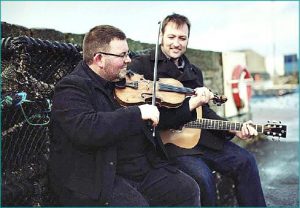 Saltfishforty's Brian Cromarty said that he and Douglas Montgomery were thrilled to see their album, Bere, in the running for Album of the Year.
"We are really chuffed to be on that shortlist — I had a look at the longlist and thought everyone was excellent," he said, "to get past that and be in the final list is really quite humbling. It's brilliant to see so many Orkney musicians up for an award this year," he added.
Jennifer Wrigley has been nominated in the Instrumentalist of the Year category. She said: "I am absolutely delighted and honoured to be nominated, especially alongside so many other fantastic musicians."
The final nominees from Orkney are the members of Fara, comprising Kristan Harvey, Jennifer Austin, Jeana Leslie and Catriona Price
Founder of the award, Simon Thoumire from Hands Up For TRAD said: "As usual, Orkney has done an amazing job —the brilliant talent the islands brings forward is just amazing."
"There are so many great musicians and organisations in Orkney, and it really makes a difference to the whole of the Scottish scene."
Voting for the awards is open now.
To register your vote for your favourite acts, click here.