news
Orbital turbine reaches global summit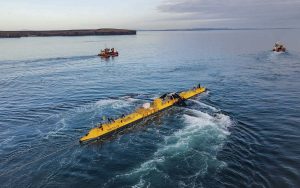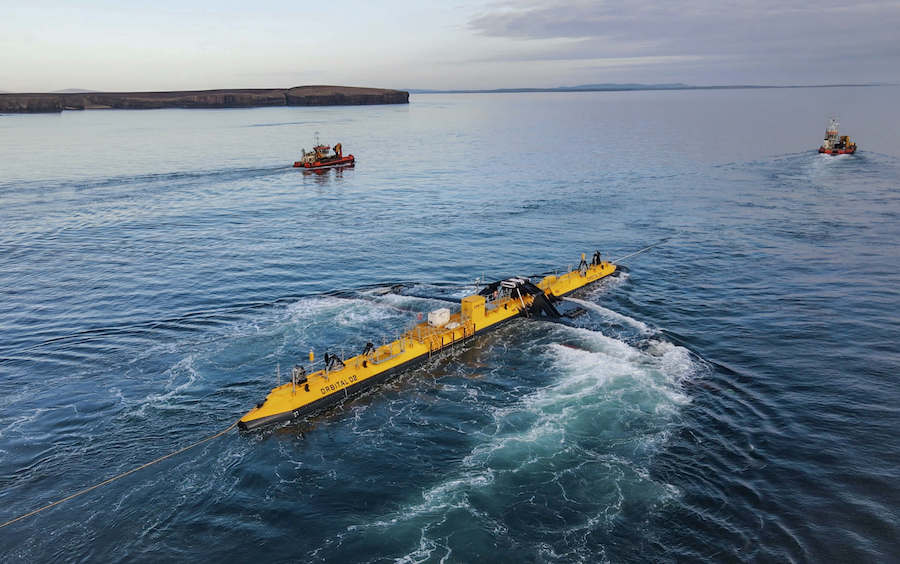 Orbital Marine Power has been chosen as one of only 12 companies invited to take part in this month's Global Investment Summit (GIS), hosted by the Prime Minister and supported by members of the Royal Family.
Set to take place on October 19 in London, the summit aims to showcase the most innovative green technologies and companies already operating in the UK and will highlight the UK's leading global position and commitment to Net Zero.
Working towards delivery of the Prime Minister's Ten Point Plan for a Green Industrial Revolution, the Summit will bring 200 of the world's most prominent decision makers, C-Suite executives, and investors to the UK.
The Hatston-based company will be exhibiting its ground-breaking tidal technology, having delivered its 2MW turbine O2 to Orkney back in May.
Orbital CEO, Andrew Scott, said: "Being selected to exhibit at the Global Investment Summit is a huge honour for Orbital Marine Power and a unique opportunity for us to showcase our bold vision that can help turn the tide on climate change to some of the most influential investors in the world."
The O2 turbine project has also gained praise from UK investment minister, Gerry Grimestone, ahead of the summit.
Mr Grimestone said: "The Global Investment Summit will put UK innovation on the map and demonstrate how we can use investment to nurture technological developments and propel our economy towards a more prosperous, exciting future.
"Our showcase businesses show why the UK is a global hub for green technology, and I am proud that Orbital Marine Power will be presenting their innovative tidal turbine technology to some of the world's most high profile investors at the summit.
"Our industries of the future like tidal will not only help ensure a cleaner, greener planet but also create high value jobs in Scotland and across the UK."