news
Open day at new Stromness school, as pupils and staff prepare to move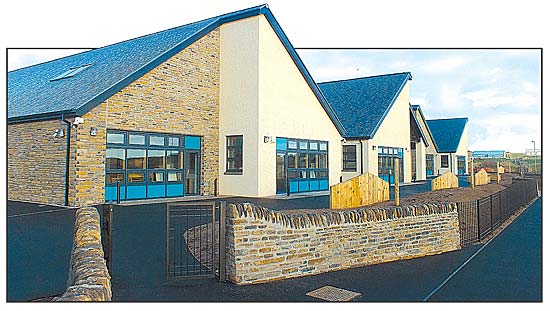 With preparations to move under way, there is an opportunity to see around the new Stromness Primary School tomorrow, Saturday, with a public open day taking place from 10am to 3pm.
The building was formally handed over to Orkney Islands Council in late December but pupils will start the new term, next week, at the old school before the building is closed on January 11 and 14, to allow staff to relocate to the new premises.
The first day for children at their new school will be Tuesday, January 15.
Alan Moar, project director for Orkney Islands Council's Schools Investment Programme, said: "We are now looking forward to showing the new school to the public at the open day. Based on the reaction of those who have seen the building so far, we feel confident that people will be impressed by what they see."
Stromness primary school acting head teacher Gill Whitford added: "All the children and staff, and quite a few of the parents, have been to see the new school. They all loved what they saw – it's going to be a very positive start to the New Year for us all."