news
One step closer to Orkney-based Drugs Dog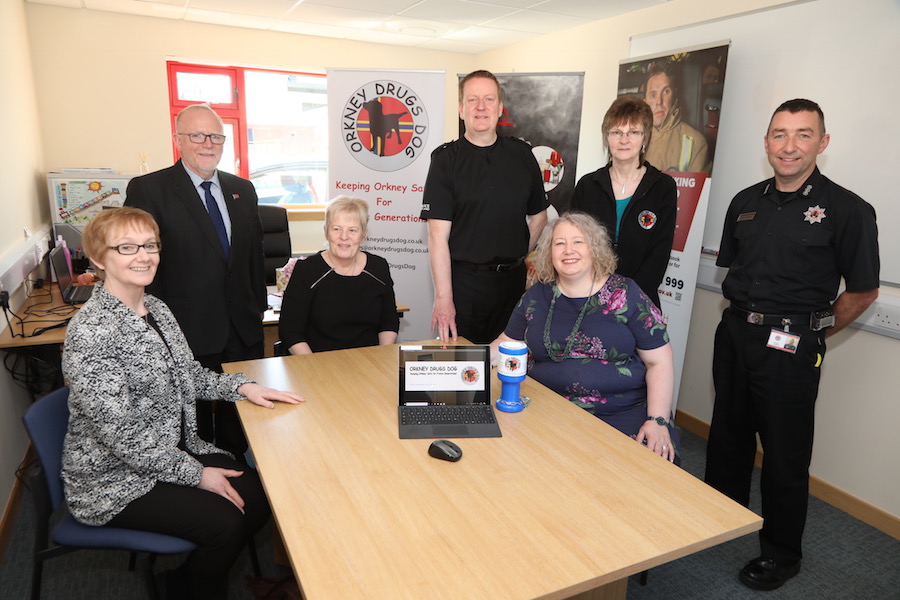 Orkney is one step closer to having a drugs dog based in the county, with a development officer having been appointed and office space at Kirkwall Fire Station having been given.
The charity trying to get the dog based in the county is the Orkney Drugs Dog (ODD) group. A recent contract for commissioning of services by the Orkney Alcohol and Drugs Partnership (ADP), has seen Fiona Dalziel take up the post of Development Officer with ODD and she will now help the project move ahead.
The Scottish Fire & Rescue Service have also agreed to provide office accommodation for the dog and handler to work from at Kirkwall Fire station.
The chairman of ODD Andrew Drever said, with the next steps being to find a dog and handler and make sure both are trained in their roles, it is hoped that there will be a drugs dog available here in Orkney by this autumn.
The ODD chairman, who is also a local councillor, said: "We are grateful to the Orkney Alcohol and Drugs Partnership for their support at this crucial point in our project. Our members are looking forward to working with Fiona and to moving the project to the next stage of appointing a handler and to finding a suitable drugs dog."
He continued: "We are indebted to Scottish Fire and Rescue Services for their support and generous offer of office accommodation at Kirkwall Fire Station. As a charity starting up, we have already been overwhelmed by the generosity of public and business support and are further encouraged and grateful to the Service's Local Senior Officer, Iain Macleod and District Manager John McKenna for accommodating us within their office space.  With Fiona now in post, she will be working alongside us to progress our aims of securing a Handler and Drug Detection Dog in the near future."
Cllr Drever also explained that although Police Scotland will find the right dog for the job, the drugs dog will actually belong to ODD. When the dog is found with will have to undergo between eight and nine weeks of training, most likely to be done at the Scottish Police College at Tulliallan.
The candidate looking to become the handler will also have to be, or become, a special constable with Police Scotland.
During a gathering, held at Kirkwall Fire Station on Monday this week, the former chair of ADP Gail Anderson said: "Orkney Alcohol and Drugs Partnership undertook a round of competitive commissioning for services and projects to meet the local outcomes set by the OADP. 
"Following on from the process the Orkney Drugs Dog project was successful in securing a tender to deliver against the local outcome of 'reducing the supply of illicit drugs in the community' which is a priority area of work for the OADP going forward. The OADP looks forward to working with the Orkney Drugs Dog project and wishes them success with their venture".