news
OIC work to fix cathedral clock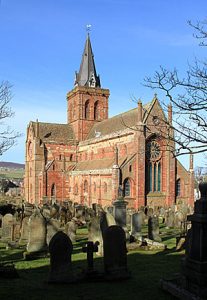 The clock at St Magnus Cathedral has been running fast, Orkney Islands Council has confirmed, this week.
The clock and its bells have been controlled by an automated system since last July.
"We are looking into the cause of this and how to address it," a spokesman from the council said on Friday.
"In the meantime, the clock is being adjusted regularly to show the correct time."