news
OIC receive funding boost for Standing Stones car park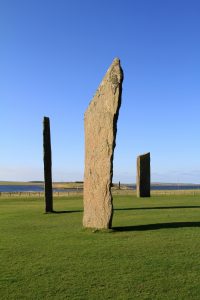 Orkney Islands Council is to receive £80,000 from the Scottish Government to help build a car park at the Standing Stones of Stenness.
The 5,000-year-old Heart of Neolithic Orkney World Heritage Site, which consists of four stones up to six meters in height, is a popular attraction, especially in the summer months at the height of the tourist season, and concerns about the current parking provisions have been raised in the past.
Leader of Orkney Islands Council, James Stockan, welcomed the announcement.
"The Standing Stones of Stenness have seen increasing pressure over recent years," he said.
"Any contribution towards upgrading visitor facilities to this popular attraction within our Hearth of Neolithic World Heritage Site is very welcome, alongside the continued commitment from Historic Environment Scotland and other partners to our wider partnership ambition in relation to a World Heritage Site Masterplan and long-term investment programme."