oic
OIC issue roads surface dressing reminder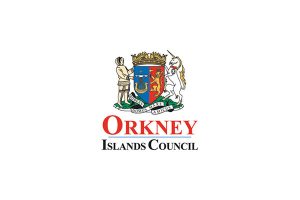 Orkney Islands Council (OIC) is reminding drivers in the county to check for road closures and diversions when surface dressing work starts in Orkney next week.
The work, which is set to take place across the Orkney Mainland and in Hoy and Westray during May, June and July, is set to get underway late next week.
Roads will be closed in both directions periodically while surface dressing is carried out.
From later this week, work will start in the following areas, weather permitting:
Old Finstown Road from Market Stance to the 30mph sign as you come into Kirkwall — the diversion is via Sunnybank Road and Ayre Mills roundabout and through Kirkwall.
A986 from Refuge Corner to Bimbister Road just short of the Stoneyhill Road junction — the diversion will be via the A966, Evie to Finstown Road, and the Stoneyhill Road.
A986 between the Dounby 30mph signs — diversion is via the A966, Hundland Road, the A965 Stromness to Kirkwall road and the A967 Stromness to Birsay road.
Appietown Road — short section on Appietown Road from Church Road to the A986. There will be a short, signed diversion.
Back Road, Dounby — a short section of residential road from the A986 to Vetquoy Road.
Darren Richardson, Orkney Islands Council's Head of Infrastructure and Strategic Projects, said: "We'd urge people to check for themselves when road closures and diversions will be in place on the routes they use and allow some extra time for their journeys.
"We'll be working to complete each area as quickly as possible, and the full road closures will help with this. It will also help ensure the safety of our workers as well as other road users.
"We'd also take this opportunity to remind drivers to observe 20mph road signs which they'll see as when our staff are out doing preparatory work — and when roads open again after surface dressing has taken place.
"This is not only for the safety of staff and fellow drivers, as the slower speeds also help the chips to bed in.
Updates on of where surface dressing will be carried out will be provided at www.orkney.gov.uk, on the council's Facebook page and on the OIC Twitter feed.
Anyone with issues arising from these road works is asked to contact the council's Roads Support Team on 01856 873535.