news
OIC explains cake box crackdown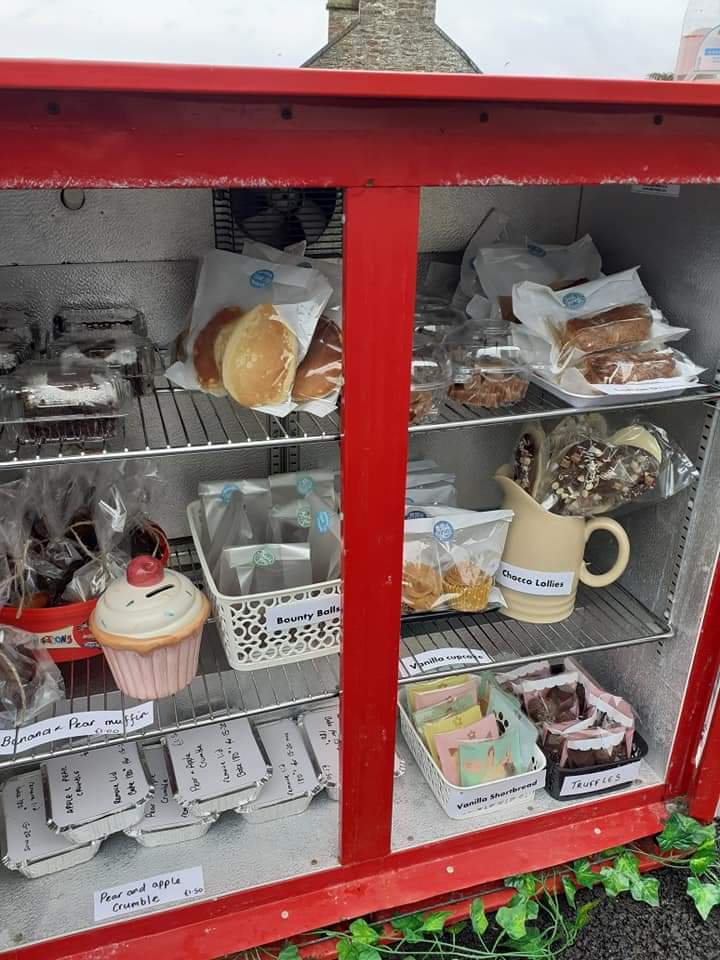 UPDATE
Orkney Islands Council has said that curtailing enterprises with legislation is the last thing it wants to do, following news that a beloved Stromness bake box will close, after the owner was informed they were running an unregistered food business.
The council say that this is not the only unregistered business that has been contacted.
The DEElicious box is run by 16-year-old Robert Forbes, who donates his profits to local charities. 
After the box was defaced and emptied — of both money and treats — on March 27, the community rallied to Robert's fundraiser, smashing his initial goal of £300 to replace what was damaged. As a result, both the Orkney Foodbank and the Stromness Lifeboat received £991 each.   
But last night, Robert's mother, Susan Sturrock, took to Facebook to announce that they had received a letter from OIC. According to Susan, they have been instructed that "food safety management, British standard disinfectants, labelling, packaging, separate hand washing facilities and separate storage and refrigeration must all be put in place."
She added that, with Robert entering fifth year at school, "it's fair to say his fundraising will be on hold for a while. I simply don't have the finances to make our kitchen business standard." 
Among over 300 comments on the post is one from Ellis Tait, who says she has decided to close her honesty box too. "I don't see how it would be fair for some to be able to continue and others not," she said.
Asked why OIC took this decision, a spokeswoman from the local authority said: "The council is aware of many of the successful and much-loved honesty boxes that are scattered around Orkney, and in particular, we commend Robert's efforts in terms of his baking and fundraising.
"The last thing we want is for successful small business and enterprises to be curtailed due to legislation — and we are here to offer support and guidance to those wishing to start out. Many folk contact us to receive advice and guidance and this is well received.
"Since 1991, all businesses large and small, have been required by law to register with the council — strictly speaking even a vending machine. Many food businesses do this as a matter of course, including honesty boxes. This is not an OIC policy, but UK law. Registration is free and via a simple one page form — with tick boxes available here – https://www.orkney.gov.uk/Service-Directory/R/Registering-a-Food-Business.htm
"We always welcome enquiries for assistance from our local businesses — so our message is please come forward, and we can help get you to where you need to be in terms of the rules surrounding food preparation and production. This is about protecting you the operator and the consumer and instilling confidence in Orkney products.
"While this may seem like a heavy-handed approach, we must take appropriate action to ensure that businesses are safe, and compliant with the rules surrounding food preparation and onward sale — rules to protect members of the public from any harm.
"Orkney has a justifiable reputation for food and drink, and we applaud the entrepreneurship our honesty box owners, including Robert's, and we encourage anyone running a food business which is not registered to get in touch to register.
"Whilst the council does have powers to shut down food premises, we do so only very rarely, and when there is serious risk to public health, and we have not done so on this occasion."