news
October date for 'Dancing in the Isles' event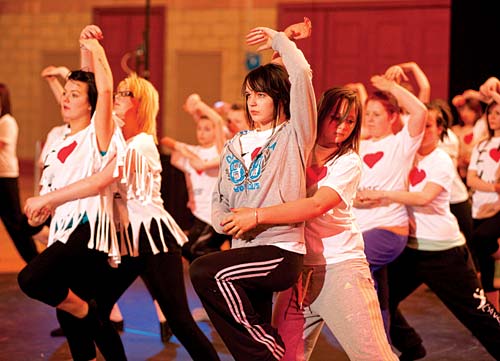 Orkney Islands Council has been awarded a £10,000 grant from "Games for Scotland" towards a major sport, dance and music event at the Pickaquoy Centre in October.
Games for Scotland is a programme of events designed to "inspire, motivate, engage and engender pride in the people of Scotland in the Glasgow Commonwealth Games".
Dancing in the Isles, being planned in collaboration with the "Free to Dance YDance" programme, will feature both visiting and local acts taking part in an evening of group performances.
Kieran Henderson, Orkney Islands Council's assistant director of education and leisure services, said: "This will be an inspirational event bringing together local and visiting performers in a vibrant celebration of sports, dance and music.
"It will also represent a significant partnership between the YDance programme and Orkney Islands Council."