sport
Oag up first as Gibraltar Games kicks off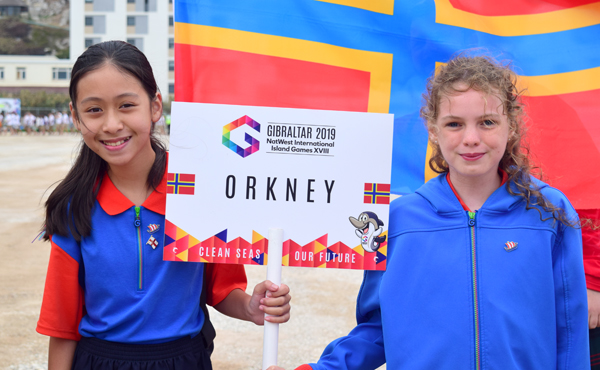 Bobby Oag will be the first Orkney athlete in competition at the 2019 NatWest International Island Games.
The triathlete will begin his bid to gain a fifth Island Games medal at 8am local time as competition gets underway in Gibraltar.
A bronze medalist in Gotland two years ago, Oag will swim 1,500-metres, cycle 40-kilometres and then finish the event with a 10-kilometre run to the finish line.
Athletics events also get underway at the newly purpose-built Lathbury Sports Complex.
Taylah Spence begins her quest to recapture 100-metre silverware in the opening heats with Sian Smith also running in the heats.
It is believed Zander Scott who has been struck down by illness has been forced to pull out of the 200-metre heats, while Alice Tait and Tegan Spence are in action in the 400-metre heats.
Angus Davren and Ross Sinclair are in the high jump final and Kally Milne is in the women's long jump final.
Gregor Dowell will compete in the 800-metre heats.
Orkney's badminton side have a baptism of fire against the might of Jersey at 9.30am on Sunday morning.
The side play all three of their team event matches today, facing Jersey, Greenland at 12.30pm and the Falkland Islands at 3.30pm.
Jersey and Greenland, who finished in second and fifth last time around, will be heavy favourites, however, Orkney will be confident of a win against the Falklanders.
Also in action are the county's squash players.
Andrew Torbet faces the fourth seed Janick Radford from Guernsey, Andrew Moar takes on Wayne Clement from the Falklands and Adam Stanger is on court against Michael Pinggera from Gibraltar.
Barbara Balcombe takes on Michelle Smith from the Isle of Man and Jane Hill is up against the host's Leanne Moreno.
Orkney's sailing team of Mark Holbrook, Andrew Leslie and Joshua Brown are all in action on a busy day one of the 2019 Games.
Completing day one is cyclist Torquil Clyde who will begin the criterium at 7.30pm.