news
Norwegian frigate on short stay in Orkney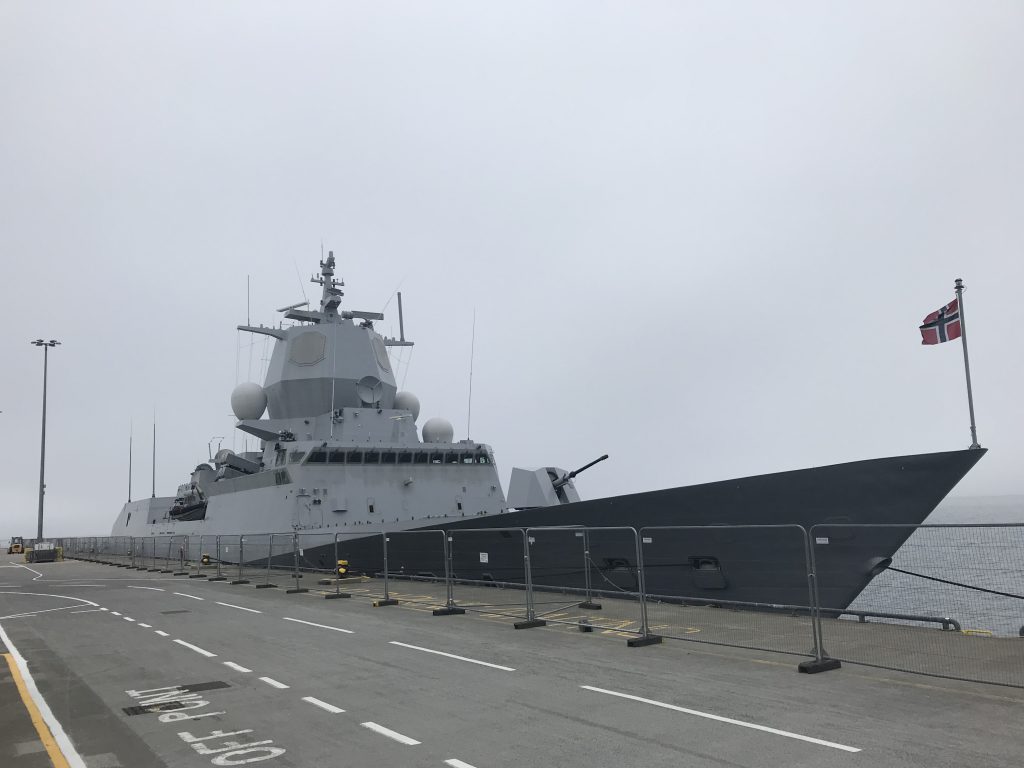 Royal Norwegian Navy frigate HNoMS Thor Heyerdahl called into Hatston Pier, Kirkwall, this afternoon for a short port call enroute to a major NATO exercise.
Commander of the vessel, SG Daniel Thomassen, explained that he was delighted to have the opportunity to take the vessel into Orkney, given the close historic and present day links between the islands and Norway.
The ship sailed across the North Sea from the Royal Norwegian Navy base at Haakonsvern, close to Bergen, arriving alongside Hatston Pier in thick fog today, some 24 hours later.
The ship is due to leave at 10am on Tuesday for the Clyde, before taking part in Exercise Joint Warrior.
Further details in The Orcadian Marine Scene section on Thursday.