news
Norwegian bikers visit Orkney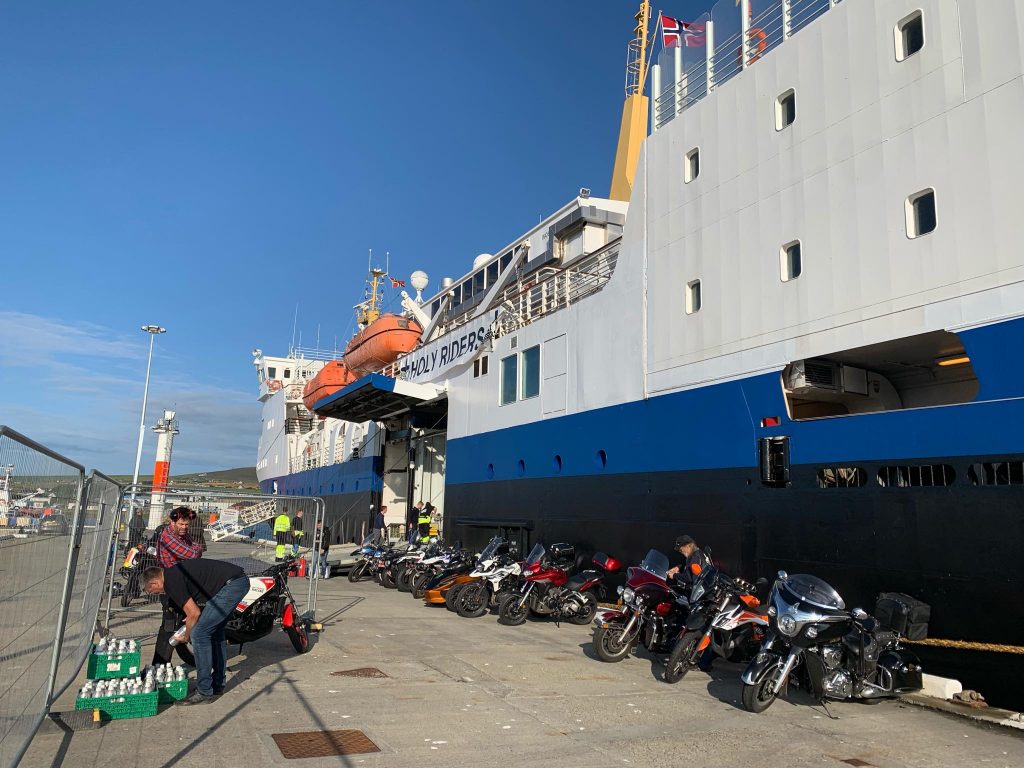 THERE are over 100 Norwegian motorcyclists on the roads of Orkney today, Thursday, enjoying visiting the islands after arriving on a Norwegian vessel docked at Kirkwall Harbour.
The trip was organised by the Holy Riders Motorcycle Club. Although the trip was organised by the club, there are members of various other clubs on the trip, as well as individual riders.
The excursion has seen the bikers visiting Londonderry in Northern Ireland and the Isle of Man TT Races, as well as Orkney.
It is a highly popular trip, which sold out in under one hour, explained the organisers.
Similar trips have been organised in 2015 and 2017, and there are also plans for it to continue in future years.
The Gann is sailing back to Stavanger later today. On the trip have been 105 bikes carrying 118 visitors.