breaking news
NorthLink suspend Pentland Firth sailings following ship damage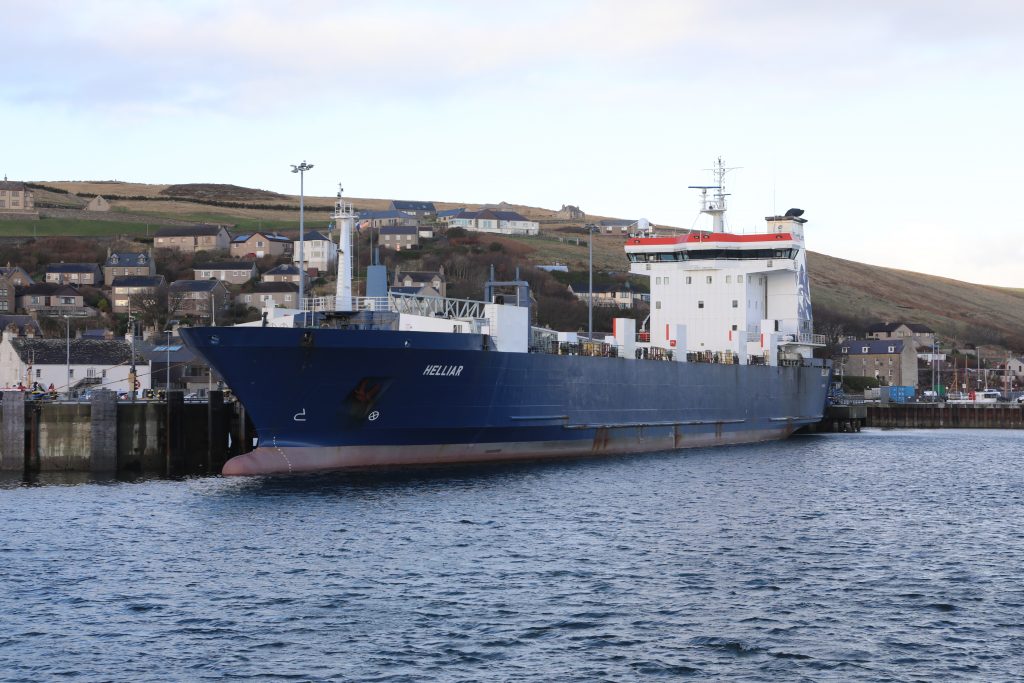 NORTHLINK Ferries has suspended its Pentland Firth service following propeller damage to the freight ship Helliar, which grounded yesterday afternoon.
The ship had been covering for the ferry Hamnavoe on the route at the time of the incident, while the Hamnavoe is on refit in Rosyth.
An updated statement from the company said this afternoon: "NorthLink Ferries can confirm that M.V. Helliar touched ground in Stromness Harbour at approximately 1609 hours yesterday (Monday 11 January) afternoon. The vessel was sailing to Scrabster with 23 people on board and there were no injuries to passengers or crew.
"M.V. Helliar is now berthed in Stromness, where a full inspection has taken place, and the vessel will be moved to dry dock from tomorrow (Wednesday 13 January) for repair work to her starboard propeller blades.
"M.V. Helliar was providing an interim service for passenger vessel M.V. Hamnavoe which is currently in scheduled dry docking and will return to service on Sunday 17 January."
The company also posted on its operational news section of its website that due to technical reasons all Pentland Firth sailings are suspended, and updates would follow.