news
North Walls pupils name eagle chicks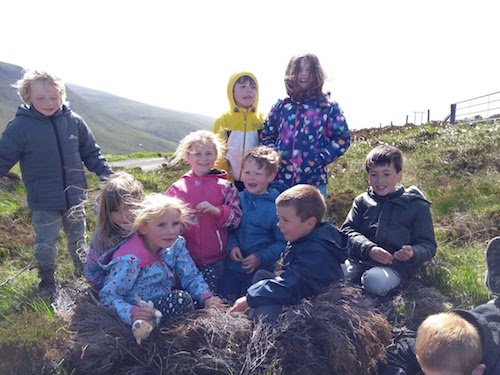 The two white-tailed eagle chicks which hatched in Hoy have been named, courtesy of the pupils at North Walls Community School.
The chicks will now be called 'Bakko' and 'Craggie', Norse words for 'baby first born' and 'observation'.
Both chicks have had blue tags marked with their initials placed on their wings to help with identification.
RSPB Scotland staff have also reported that the eagle chicks are still being sighted in Hoy, and are now feeding independently.
Under normal circumstances, young white-tailed eagles remain close to the nest for five to six weeks and rely on their parents for food, before leaving to establish their own territories.
Due to the unprecedented situation in Orkney however, there is no way to predict when and where the birds will go.