news
Nordic Sea tied up after 'minor' engine fault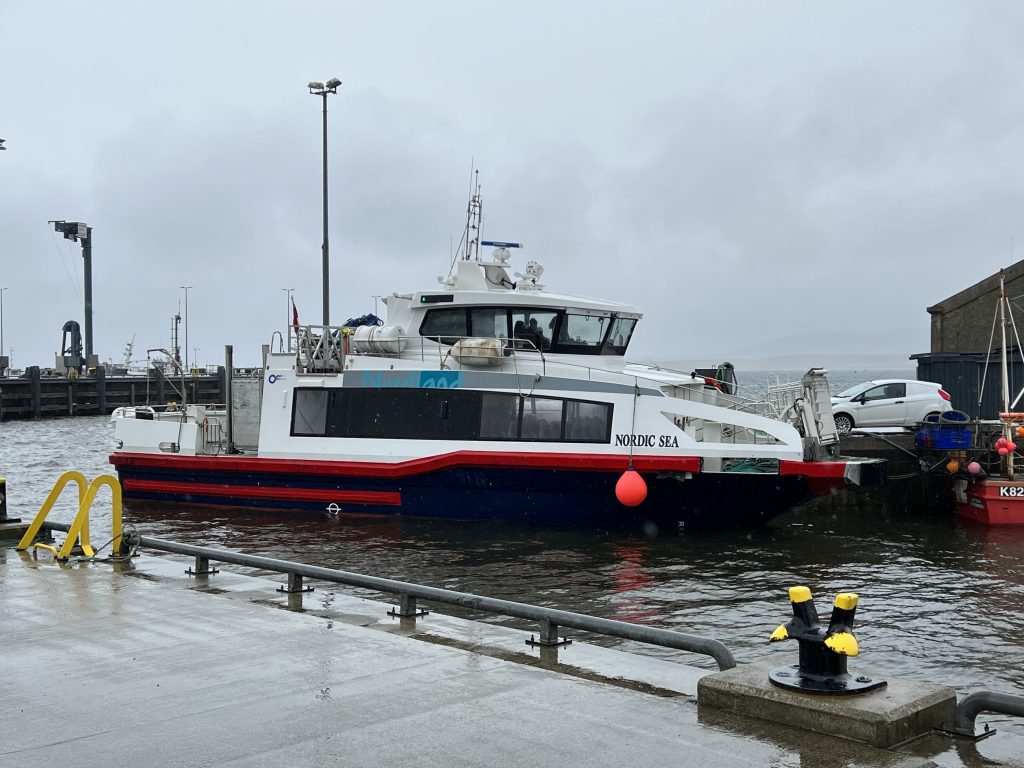 The much-maligned Nordic Sea has again been beset by engine troubles after developing a "minor starboard engine fault" — the latest in a long line of issues to hamper the vessel.
Orkney Islands Council say that repairs will be carried out on the vessel, which had covering for mv Graemsay while the ship was on refit.
It is hoped the Nordic Sea will return to service "as soon as possible".
Just last month, an electrical fault was causing the starboard engine to shut down, resulting in disruption to sailings as it covered for mv Graemsay.
The ship was purchased to replace the Golden Mariana and take over the Papay-Westray crossing, but since its purchase in April, 2020, the Nordic Sea has attracted plenty of speculation and, at times, ridicule, after long periods of being tied up.
The vessel, whose £1.5million purchase from Norway was part-funded by the Scottish Government, also sustained damage after a "minor bump" on its first day on the Papay-Westray route.
This required repair work to be undertaken at Burray Boatyard, with the ship only returning to the water in February, 2022.
At that time, it was also reported that, as well as repairing the damage from the initial bump, an exhaust issue was to be resolved.
During the repair work, an unrelated defect was also found on one of the stabilisers which required parts to be delivered from Norway.
After its arrival in Orkney in April, 2020, COVID delayed a £500,000 refit programme, before it eventually got under way in January, 2021, in Buckie, where the 21-metre fibreglass vessel underwent a "series of modifications" to bring her up to full UK classification and certification standard.
But further delaying the Nordic Sea's long-awaited arrival into service was a protracted recruitment process for crew to serve on the vessel.
After this latest issue, a council spokeswoman said: "Repairs will be carried out on the Nordic Sea, with a view to having the vessel returned to service within the Orkney Ferries fleet — most likely on the Papay route — as soon as possible."