news
NHSO progress polytunnel project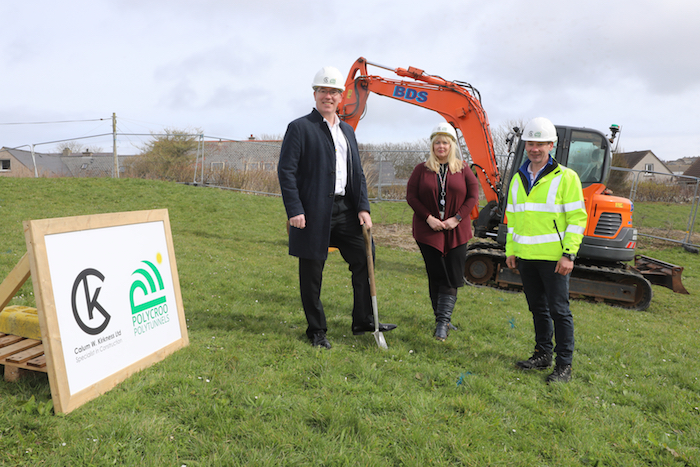 Work is progressing at The Balfour with NHS Orkney's plans to build a polytunnel complex for both patients and the wider community.
Funded from NHS Orkney's endowments fund and the Green Exercise Partnership, the project will involve three Polycroo Polytunnels.
The space will allow people to rest, relax, recover and carry out recreational gardening activities in a safe environment, all of which will be easily accessible.
A timber garden shed will also be erected for the storage of materials, and there will be a small number of seats and planter beds.
The project is being led by Sharon Smith, NPD manager at NHS Orkney, and it follows on from a well-received pilot in Shetland.
On the importance of the facility,  NHS Orkney's chief executive, Michael Dickson, said: "What the pandemic has shown us is the importance of a connection to nature and we're fortunate to live in a place like Orkney but to be able to have that in a place like a hospital where we can interact, where patients can interact, it can be used for therapeutic purposes, it can contribute to our food and sustainability."
He added: "A huge amount of work has gone into getting us to this point and full credit to Sharon and her team in terms of leading this through the endowments committee and the partnership."
The health authority hopes to have it finished on June 6.