news
NHS Orkney cleans up handwashing act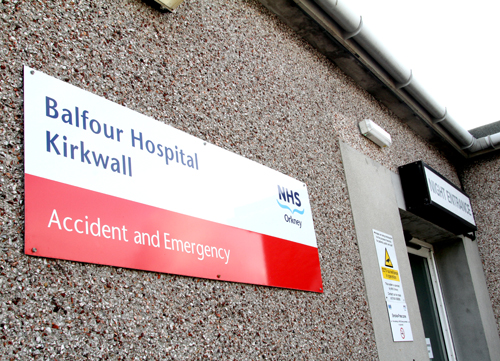 After years of struggling to maintain ideal handwashing standards, NHS Orkney is celebrating, after reaching 100 per cent compliance across all levels of staff, during their latest hand hygiene review.
"I didn't think I would ever experience this day — that I can say that hand hygiene is 100 per cent," said a delighted Marthinus Roos, NHSO's medical director, at a recent board meeting.
The issues that NHS Orkney has been experiencing with hand hygiene have been prominent at recent board meetings, with medics at Balfour Hospital frequently falling short of the standard.
Last August, as non-executive member, Jeremy Richardson attended his final meeting with the board, he criticised doctors and surgeons for repeatedly failing to meet these standards.
Now, Mr Roos has said that he is proud of staff for making an effort to improve.
"The challenge will be to maintain that," he added. "I suspect that we will see a drop, but that's just the way things go.
"We have changed the way the checks work.
"We no longer have someone standing there with a clipboard. Instead, we have the staff members checking each other, and this will hopefully give staff members more confidence to challenge others and say 'hey' when you haven't washed your hands."
According to internal board data, the hospital has been maintaining a high standard of hygiene and infection control across the board, with no reports of any norovirus outbreaks since 2012, and longstanding prevention of catheter associated urinary tract infections (CAUTIs) across the wards.
The medical director — along with his fellow board members — also took the opportunity to congratulate the health board's infection prevention control team, who he explained had been working hard not only to maintain standards in the current hospital, but to plan ahead for the move into the new Balfour Hospital later this year.
"I think we can be proud of our infection control team," he said.
"The new hospital has taken up an awful lot of their time. They are preparing to sign off on the new hospital, which they need to do before I can say that it's safe to move the patients over.
"They are confident that they will go through all 700 rooms and sign them off and say it's safe."