news
New Orkney bus fleet complete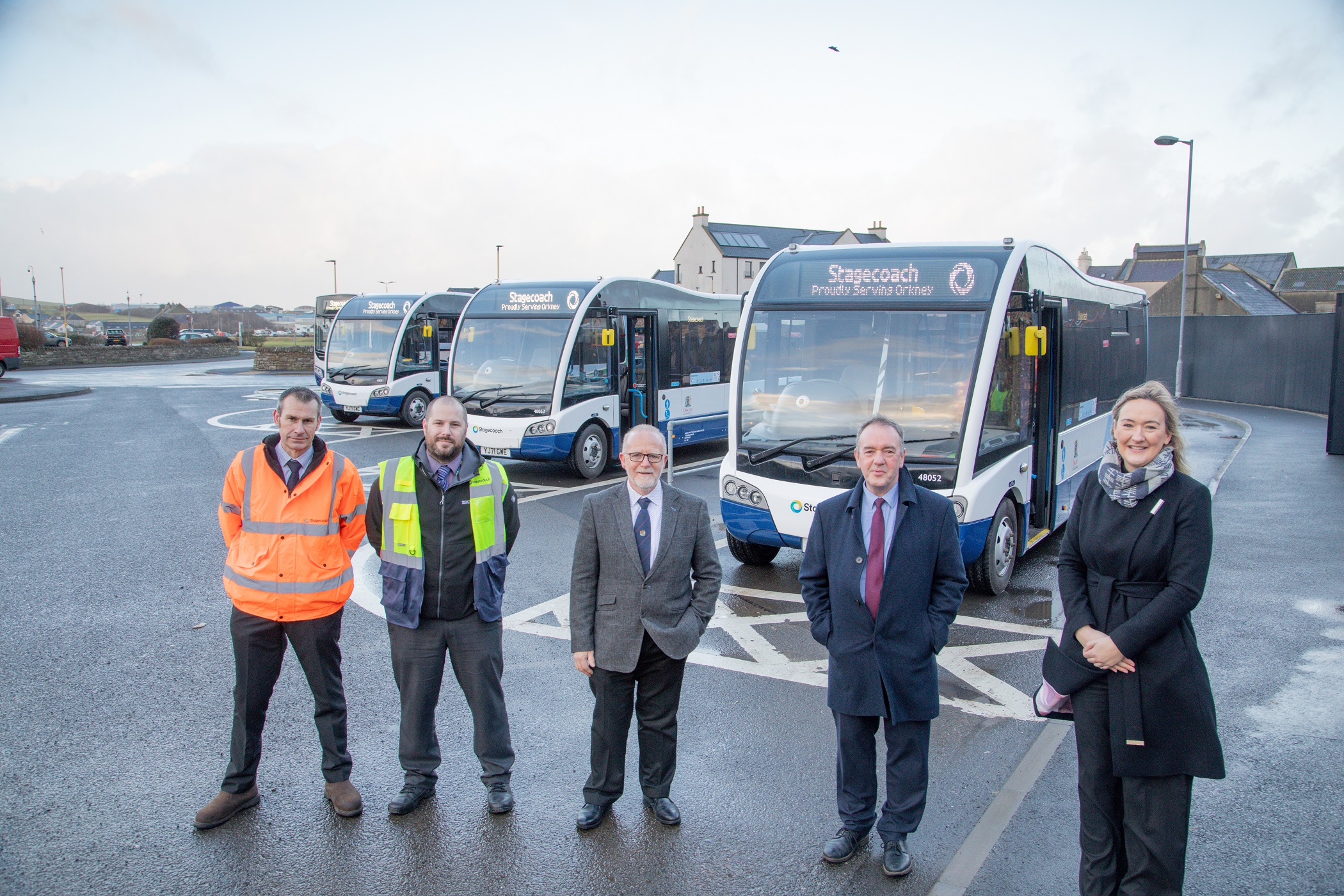 The final section of new fleet of buses has rolled into Orkney, with two new low emission vehicles arriving in the county last week.
The Optare buses, which will run on school and public bus routes operated by Stagecoach, are part of a 34 vehicle boost.
The investment by Stagecoach in the new low emission fully accessible buses, nine Optares and 26 larger Volvo vehicles, is the result of a £5.8m contract with Orkney Islands Council up to 2029 — an increase of £2million on previous spend by the council on public and school bus services.