news
New hospital project ranks highly at international awards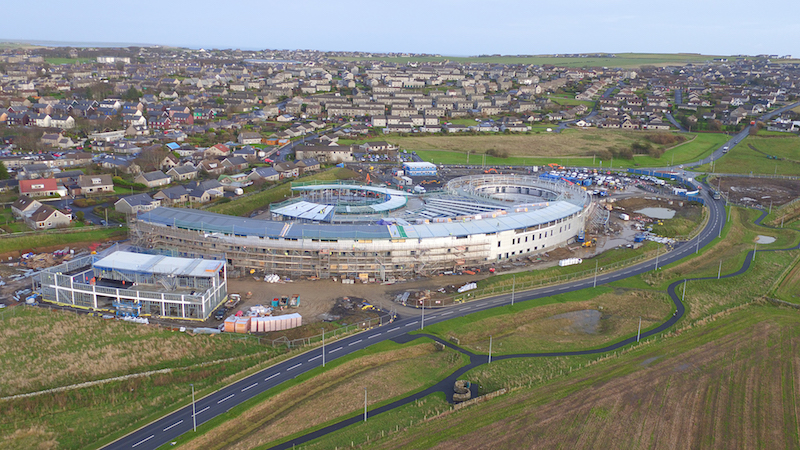 NHS Orkney's new healthcare facility has been hailed as among the world's best at a leading award ceremony.
The Balfour, as the facility will be known when it opens in 2019, has won silver in the best healthcare project category at the Partnership Awards in London.
Now in its 20th year, the Partnerships Awards is the largest event rewarding the best in public private partnerships (PPP). This long-running annual event welcomes over 700 people to celebrate the industry's achievements over the past year.
The Awards are open to entries for organisations and projects across Europe, Africa and the Middle East. All the Partnerships Awards winners from the eight categories were announced at a gala dinner in London on thursday, May 10.
There were six finalists from all over the world with the Orkney facility pipped to the post by the Gaziantep IHC PPP Project, Turkey.
NHSO interim chief executive Gerry O'Brien was delighted to hear the news.
"For our new healthcare project to receive recognition on such an international scale and having six finalists in the category is a brilliant achievement for all involved in the project and for the people of Orkney," he said.
Neil McCormick, managing director of Robertson Capital Projects, who are contracted to manage the building project said:
"The Balfour will transform healthcare for residents of Orkney and this award serves as clear recognition of the planning that has gone into ensuring the facility is truly best in class."
To find out more about The Balfour, you can follow progress online at www.robertson.co.uk/project/nhs-orkney-hospital