news
New buses to hit the road on Monday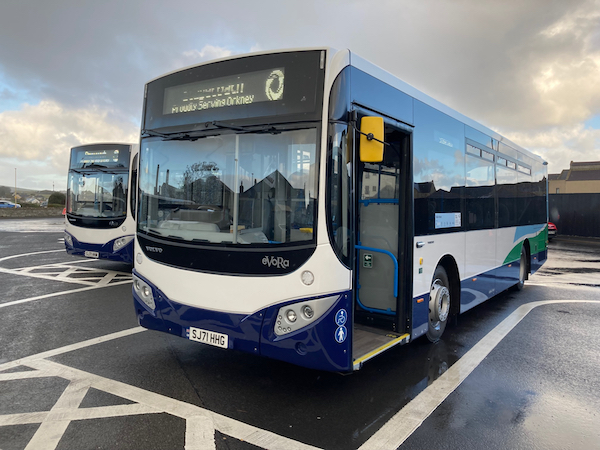 The first four buses in Stagecoach's brand new fleet are set to hit Orkney's roads, on Monday, October 25.
The buses, which arrived on Friday, October 15, are the first of 34 new vehicles which were bought as part of a £5.4 million contract between Orkney Islands Council and Stagecoach.
Asked where passengers will see the biggest improvement in the new buses, engineering manager for Stagecoach, Mark Malley, cited their reliability.
"Reliability for the buses themselves is phenomenal," he said.
"The whole running gear is supplied by Volvo, which is renowned throughout the world for reliability."
In total, Orkney will take delivery of 25 Volvo buses, with the remaining nine buses being built by Optare.
Three will be arriving this Saturday and one on Sunday. As of Monday, November 1, five will be arriving every week until the end of that month.
For more information, see next week's edition of The Orcadian.