sport
Netball win fails to stop Shetland from lifting Stuart Cup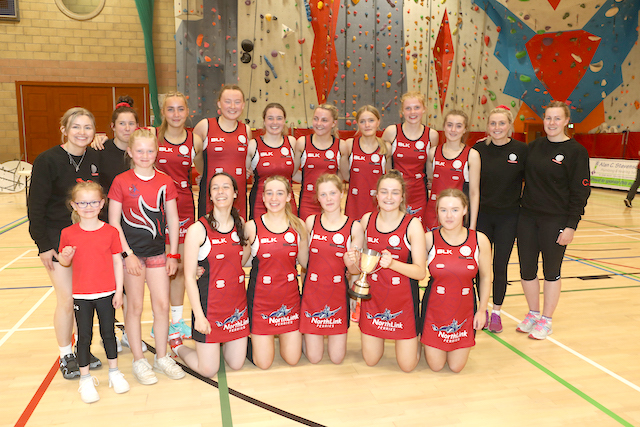 Orkney were defeated in their bid for their first Junior Inter-County success since 2016 after the competition made a glorious return following the COVID-19 pandemic.
In the first competition since 2019, Shetland retained the Stuart Cup after victories on Sunday in the swimming and football.
Orkney secured a thrilling win in the netball, the final event of the weekend, adding to their triumph in the athletics on Saturday.
The hockey finished in a 0-0 draw on Saturday evening.
Sunday's action began in the swimming pool.
Shetland have long held the upper hand in the pool and, despite a valiant effort by a young Orkney side, they again came away with the win, 38-59 — the same scoreline Orkney won the athletics the day before.
With no points for either side in the hockey, the two sides were tied in the overall standings 97-97 with two events to go.
There was heartache and disappointment in the football for Orkney as a slick and impressive Shetland side put the reds to the sword 4-0.
At five points each goal, that meant a points swing of more than 20 points on the netball court would need to take place for Orkney to win the 73rd Junior Inter-County.
Despite the tall task, Orkney excelled on the court, getting their noses in front from the start and never looking back in a great team performance.
However, the 45-41 win wasn't enough to stop the Stuart Cup from heading north once more, as Shetland celebrated a 39th victory.
Full coverage in The Orcadian.