news
Ness of Brodgar crowdfunding campaign is launched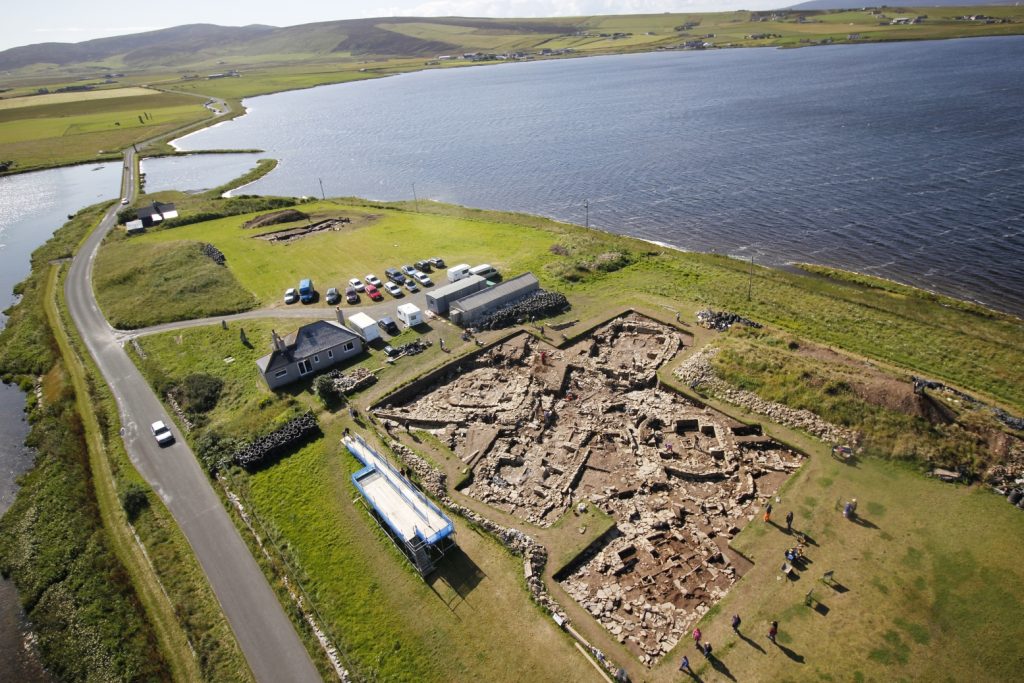 A crowdfunding campaign has been launched to help fund this year's excavation and post-excavation at the Ness of Brodgar archaeological site.
On July 2, archaeologists and volunteers will return to the Neolithic complex after ten months of careful planning and research.
But with the costs of the annual excavation and subsequent post-excavation work increasing as more needs to be done, the trust behind the dig is looking to online crowdfunding to help meet those costs, and is asking if £25,000 of those costs can be raised by public support.
Funds will not only go towards mounting post-excavation analysis of finds but will help with scaffolding platform hire, specialists, tour guides and transport as well as equipment for the annual excavation – from plastic bags to safety equipment.
The Ness of Brodgar is a Neolithic complex (dating from 3500BC-2300BC) lying between the Ring of Brodgar and the Stones of Stenness in the Heart of Neolithic Orkney World Heritage Site.
Discovered in 2003, excavation work began in 2004 and revealed a unparalleled complex of massive stone buildings spanning over 1,000 years of activity.
Plans for 2018 include the further investigation of an enigmatic structure on the outskirts of the site – possibly a chambered tomb – as well as extending existing trenches to look at earlier buildings and, hopefully, find more evidence of the massive stone wall that once surrounded the complex.
While many archaeological projects are entirely paid for by external organisations, public donations form the bulk of the Ness of Brodgar's funding.
Over 15 years since its discovery, the Stenness site continues to produce stunning artefacts and discoveries on a daily basis and attracted almost 22,000 visitors in 2017.
At the helm is Ness of Brodgar director, Nick Card. "I think that these days people are looking beyond the initial 'wow' factor and are just as interested in how finds — no matter how small — fit into the story of the site as a whole," he explained.
"Since we started work, one of our main aims was to take the archaeology and share it with as many people as we can and going on the visitor figures, this seems to be working. It's not just the artefacts that draw people to the Ness — it is the whole package of seeing an excavation under way – the trenches; the archaeologists, in short the experience of seeing a working dig in progress."
Nick added: "It's heartening to see that interest continues to grow because about 90 per cent of our funding comes from the general public and without that support the Ness just wouldn't happen."
Each season around 100 people can be involved in the dig, and following that, hundreds of hours of post dig research work is carried out behind the scenes.
He added: "We have some grant support from various bodies, and very grateful we are to them all, but the vast majority of our money comes through public generosity."
Details of the crowdfunder can be found online at www.nessofbrodgar.co.uk