news
National award for local butcher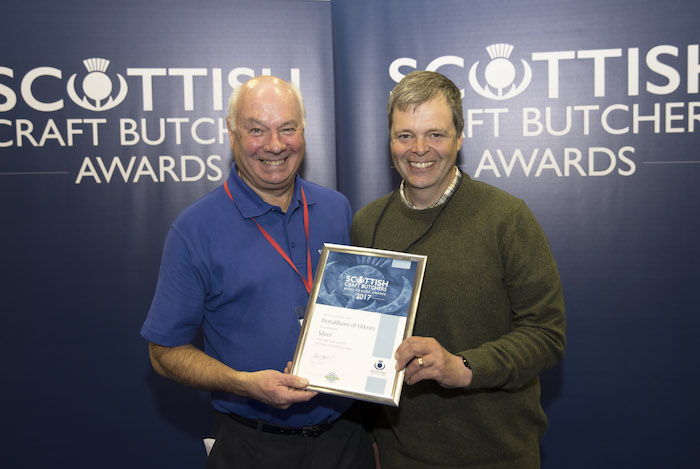 Local butchers Donaldsons of Orkney has picked up a silver award in a competition which celebrates the best products from butchers around Scotland.
This year's Scottish Craft Butcher Awards saw butchers from around the country showcase their work with barbecue products. Donaldsons picked up an award for their Pork Loin Stuffed with Black Pudding and Pear in the 'ready-to-cook' products category.
The Awards were presented at the Scottish Meat Trade Fair 2017 in Perth, on Sunday, May 14.
Owner Erik Donaldson said he was thrilled to receive recognition for one of the shop's favourites.
Douglas Scott, Chief Executive of Scottish Craft Butchers, said Scottish butchers, like Donaldsons of Orkney, are leading the way with some of the best products in Scotland – using fresh ingredients – and he is delighted they've achieved such high recognition from their industry.