news
Multi-million pound salmon farm goes live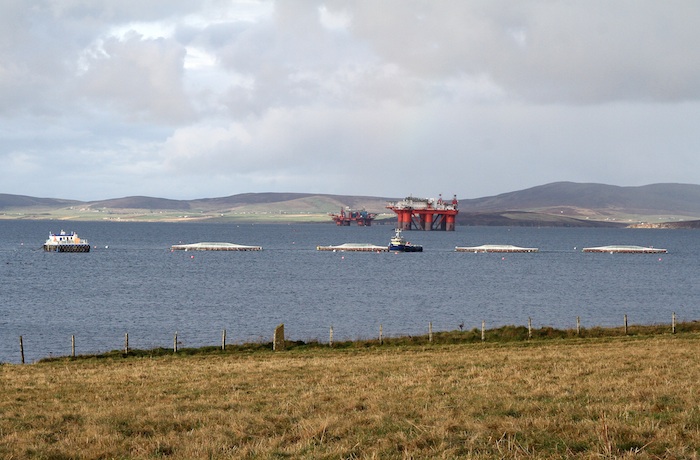 Scottish Sea Farms say that its new multi-million pound site at Westerbister, in Scapa Flow, has now gone live, making it the second largest Scottish Sea Farms site in Orkney.
The Westerbister site, off the coast of Holm, consists of 16 x 100m cages, with consent for 1791 tonnes of salmon production.
This major investment of £3.5m has created six new jobs locally, with five appointments already in place.
Scottish Sea Farms regional manager, Richard Darbyshire, said: "This will significantly increase production of our quality product farmed in Orkney waters. The smolts that are placed in the water now will be harvested in early 2018. This site will help to support Scotland in delivering growth to meet an unprecedented global and domestic demand, today and into the future.
"Westerbister is the culmination of four years of consultation and hard work to ensure that we can grow and create brand new jobs in Orkney and sustain the wider local economy. These new full time jobs come with training packages and offer real long-term careers in the aquaculture industry."