news
MSP raises concerns over island transport's future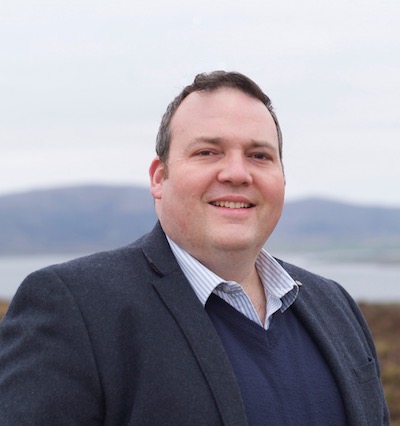 Highlands and Islands MSP Jamie Halcro Johnston has urged the Scottish Government, this week, not to become distracted by futuristic travel solutions, at the expense of island communities' current transport needs.
The Scottish Conservative MSP says he has repeatedly raised concerns from local communities over the reliability and sustainability of current transports links, arguing that resolving these issues must be Transport Minister Michael Matheson's main focus.
It was recently reported nationally that Mr Matheson and his colleagues are considering electric planes for routes to island destinations.
Responding to this, Mr Halcro Johnston said: "Electric-powered aircraft on short routes in places like Orkney and Shetland could be one way forward for more environmentally sustainable travel, and I welcome the ambition of Loganair to introduce this kind of aircraft to these routes.
"And I have argued previously that a truly innovative approach to sustainable travel in the Northern Isles should include looking at more fixed links between some of our island communities, improving connectively between islands and allowing better delivery of public services.
"However, what is concerning people in Orkney and Shetland is the ongoing uncertainty over our current transport arrangements. Air links are still expensive for visitors, the SNP's promised reduced fares on the ferries to and from the Northern Isles is still undelivered, and growing financial pressures on local councils meaning existing inter-island ferry links are threatened long-term."
The MSP also highlighted the lack of resolution, so far, of the Highlands and Islands Airports Ltd. (HIAL) air traffic control dispute. He believes that the Scottish Government should step in to help find a solution.
He added: "As well as the impact on local people and local businesses, potential visitors to the islands have, for two summer seasons in a row now, faced uncertainty on how much they'll actually have to pay to come to the islands.
"The SNP Government needs to wake up to the fact that our island communities are utterly dependent on reliable and fairly-priced transport links and until they are delivered we are bound to be sceptical when we hear fine-sounding ministerial pronouncements about the "third revolution" of air travel."