news
MSP calls for greater focus on local produce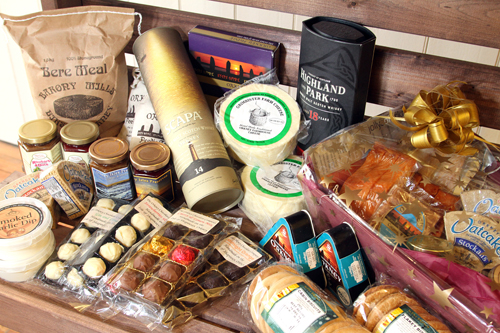 A call has been made for greater efforts to support Orkney's own local produce in the coming year, including the introduction of local produce aisles in supermarkets.
Highlands and Islands MSP Jamie Halcro Johnston says that greater signposting of local goods would have a positive effect on the islands' food and drink sector, as well as supporting fresh, local produce as part of wider efforts to encourage healthy eating choices.
Mr Halcro Johnston said: "Orkney's produce has long been highly regarded and many of our small businesses in the food and drink sector are incredibly passionate about the quality and origins of the food that they supply.
"Working together to make small changes to raise the profile of these businesses can make a real difference to our islands' economy."
Mr Halcro Johnston added that such moves would also encourage supermarkets and retailers to build up important links with local suppliers and communities, complementing the range of other products that are available.
The plans will be included in future Scottish Conservative proposals for boosting smaller businesses and improving the health of the nation through healthier eating.