news
MND exercise fundraiser tugs at the Orkney heartstrings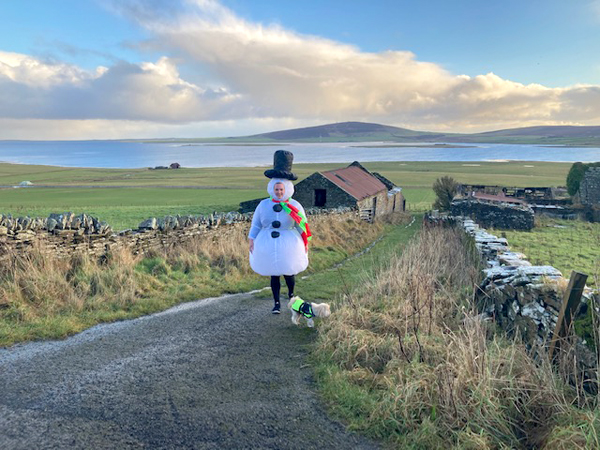 A nationwide mass fundraising exercise challenge, to raise funds for research into Motor Neurone Disease (MND), has captured the hearts (and feet) of the Orkney public, and taken social media by storm.
Tartan-snood-wearing walkers, runners and cyclists, and in one instance, a snowman wearing a top hat, have been clocking up thousands of miles, in a collective effort to bust a gut and raise money for the My Name'5 Doddie Foundation.
The foundation was founded by former Scotland rugby internationalist Doddie Weir, who was diagnosed with the devastating and incurable disease in 2017.
The Doddie Aid challenge sees the old Scottish rugby inter-district championship dusted off and its five teams resurrected — North and Midlands, the South, Edinburgh, Glasgow and a Scottish Exiles team.
Orkney folk are competing as part of the North and Midlands side, and are the early pace-setters, clocking up more miles and raising more money than any other region.
In total, Doddie Aid has already raised over £400,000 by tens of thousand of people in all corners of the country.
The challenge kicked off on January 1, and will run until the start of the Six Nations Championship on February 6, when the most generous district with the most members who have logged the most miles will be crowned Doddie Aid champions.
Members of the Orkney public have turned out in their droves, either walking, cycling, horse riding, running or other imaginative methods to keep the mile total clocking over.
In fact, the rush to sign up and log miles the initiative has received since its launch has led to the specially designed mile-tracking app to crash — with developers now working to upgrade the software.
Former Scotland internationalist and British and Irish Lions player Rob Wainwright described the response from the Orkney public has "absolutely brilliant."
Mr Wainwright, one of the people behind the Doddie Aid event, said: "It's fantastic to see so many people helping to raise awareness of, and funds for, the My Name'5 Doddie Foundation. Motor Neurone Disease is such a devastating disease, but Doddie is determined to help fellow sufferers, while continuing to seek ways to help fund research into this, as yet, incurable disease."
He continued: "We're already seeing people clock up miles by swimming, running, walking, rowing and golfing. I think there was even an inflatable snowman seen walking through Finstown, which was brilliant as we obviously want this event to be fun."
That snowman was in fact Helen Johnstone from Finstown — one of more than 6,000 North and Midlands members.
Jo Inkster, from Rousay, is aiming to cover 200 miles through a combination of cycling, horse riding, running, walking, sea swimming, rollerskating and "pretty much anything that gets me moving".
Inspired by Doddie's ability to face MND with such positivity, she said: "His determination inspires me towards my own fitness goals, but also to spread the word and raise awareness about MND. The more money that can be put forward for research the better, so we can help find a cure and better treatments."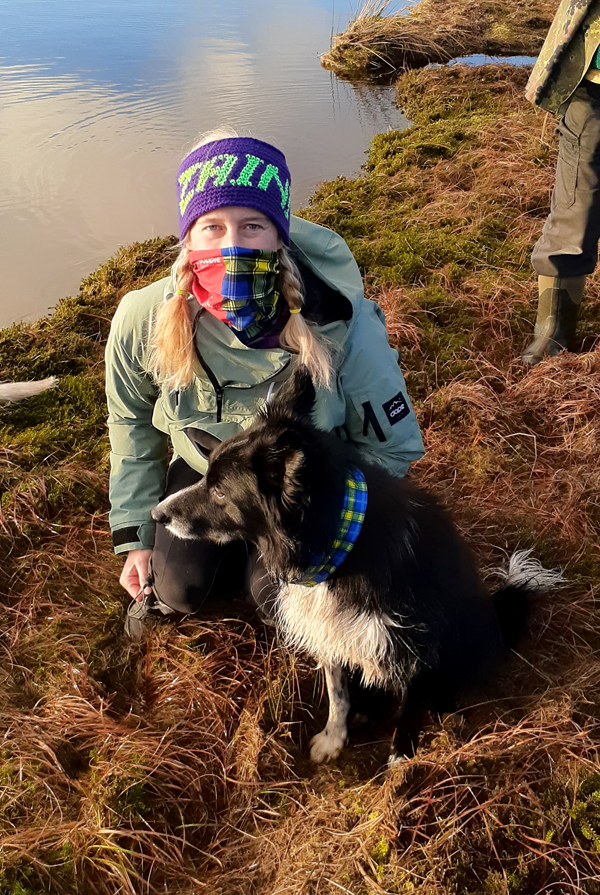 Another local rugby stalwart, Glen McLellan, admits to have been "blown away" by the number of Orcadian sign-ups.
"Every time we've been out walking, we've bumped into dozens of folk out getting the miles in for Doddie," he said.
Glen, who has previously been involved in fundraising events for the My Name'5 Doddie Foundation, says he has no particular "strategy" in mind in order to keep his own personal mileage ticking over, but wants to encourage as many people as possibly to get involved.
Orkney's Holyrood parliamentarian, Liam McArthur, and his springer spaniel, Gerry, have been getting in on the act.
He said: "As a rugby player, Doddie Weir was larger than life, but the way he has battled Motor Neurone Disease over recent years has been nothing short of inspirational. As well as helping raise awareness and much-needed funds to support research into this horrendous disease, Doddie has captured the imagination of the public well beyond just the rugby community."
Although the North and Midlands team are currently in the lead, there is still a month to go.
Mr Wainwright encouraged more people to sign up, saying: "There's a long way to go yet. So we need everyone to keep registering, get as many miles under their belts as they can, and do their best to raise as much money as possible."
More information on the challenge can be found on the Doddie Aid website, while more information about The My Name'5 Doddie Foundation can be found here.