news
Missing diver found alive after 11 hours in the Pentland Firth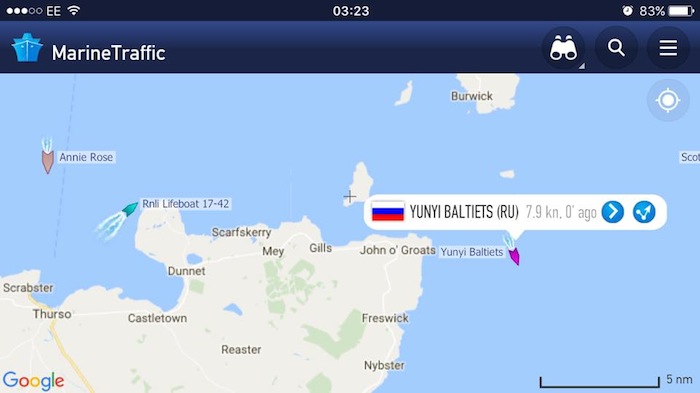 The missing diver who sparked a massive air and sea search in the Pentland Firth last night was found alive in the early hours of this morning, after over 11 hours in the water.
At 5.20pm on Wednesday evening the South Ronaldsay based dive boat Fair Morn reported to Shetland Coastguard that they had a missing diver off Burwick.
Three lifeboats, two Coastguard search and rescue helicopters, various vessels, and Coastguard teams on both sides of the Pentland Firth were involved in the search.
At 3.15am a sail training vessel passing through the Pentland Firth the Yunyi Baltiets reported that they had located and recovered the diver from the water two miles east of Duncansby.  The diver was transferred to Thurso RNLI lifeboat to be brought to shore.
Gary Harris who was co-ordinating the incident in Shetland Coastguard Operations Centre said: "During search operations at sea, it's incredibly challenging to spot a head in the water especially at night. The diver was very fortunate to be spotted by the crew on the sail training vessel Yunyi Baltiets and taken aboard safely. He is reported to be conscious and in a reasonable condition considering he has spent 11 hours in the water."