breaking news
Michael Ross sentenced for escape attempt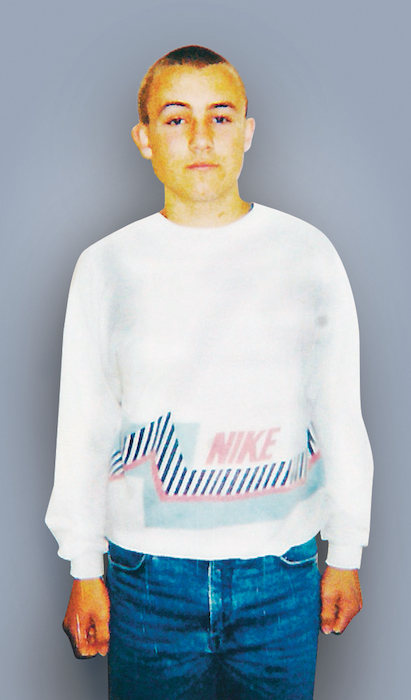 The man convicted of the murder of a Bangladeshi waiter in Orkney in 1994 will now serve extra jail time, as punishment for a failed prison escape.
Michael Ross, 43, pleaded guilty to his escape attempt in 2018, today at Hamilton Sheriff Court, and received two years jail time – to be served concurrently with his murder conviction. 
Convicted in 2008 of the murder of Bangladeshi waiter Shamsuddin Mahmood, Ross was sentenced to at least 25 years imprisonment.
In 2018, he attempted to escape from HM Prison Shotts – he has claimed today that this was an attempt to draw attention to his case and his fight for freedom.
Ross, who was 15 years old at the the time of Mr Mahmood's murder at a Kirkwall restaurant in 1994, has maintained his innocence throughout his trial and imprisonment.
Campaigners aiming to prove his innocence have enlisted renowned human rights lawyer Aamar Anwar to help appeal his conviction.
Responding to the result of today's hearing, a spokeswoman for Justice For Michael Ross (J4MR) said: "Michael Ross is wrongly convicted and imprisoned, and his actions were clearly his attempt to raise awareness of his plight.
"After almost 14 years, he still maintains his innocence of the murder of Shamsuddin Mahmood."
J4MR say efforts will continue to uncover what they maintain were flaws in the original investigation.
The spokeswoman added: "The damage done to Michael, his family and the Orkney community endures, and we implore anyone that can provide information to support the case for miscarriage of justice to come forward."
Following the hearing Ross's lawyer, Mr Anwar, said that his client "fiercely maintains his innocence" and will continue to fight to clear his name.
In relation to the escape attempt, Mr Anwar said: "Mr Ross states he appreciates that he has been convicted of a horrific murder, and now is convicted of attempting to escape HMP Shotts, but he believes that as an innocent man, he cannot give up fighting for his freedom. 
"He said his actions are as a result of his wrongful conviction, and he believes that he is serving a 25-year sentence for something he didn't do. The incident at HMP Shotts on 13th July 2018, was to draw attention to his case and highlight his innocence."
He added: "Mr Ross wishes to convey his sorrow to the family of Shamsuddin for their loss, but appreciates they will not want to hear his words.
"Michael Ross maintains that there will be people on the island who know truth. He and his supporters hope that the work being carried out on his behalf will eventually give them the information that truly shows that Michael Ross was wrongly convicted of this terrible murder."