news
Merry Dancers light up August skies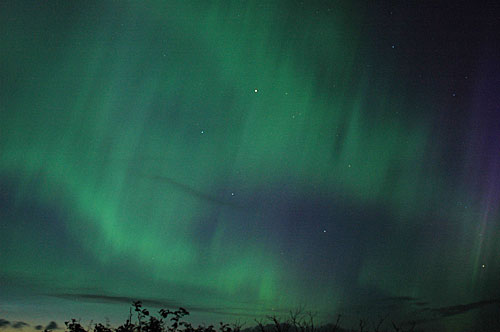 The Sun is currently very active giving rise to auroral displays visible from Northern Scotland.
There was a prolonged event on the night of August 5/6, consisting of a broad, persistent northern arc and filaments stretching from west to east.
Much larger areas of banding and detached elements (mostly in the green/violet end of the visible spectrum) developed in the early hours of
Saturday, August 6. Patches moved in rapid succession from the zenith in all directions together with a tenuous "corona" lasting a few minutes from time to time.
All this was readily visible despite the presence of  strong twilight.
Astronomical twilight, with the Sun less than 18 arc-degrees below the horizon, persists all night, from the latitude of Orkney, until August 20.