features
Meet The Smoozles! Author melds folklore and fun with Orkney-inspired debut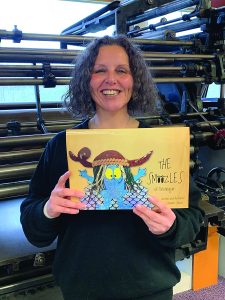 A brand new Orcadian mythical creature is being introduced to the county, this week, thanks to a Burray and South Ronaldsay children's author with big ideas.
Teacher-turned-author Sallianne Smales has launched her first book, The Smoozles of Orkneyjar — and she hopes her fun, folklore-laden tale will charm and educate readers all at once!
Find out more in The Orcadian, available now online and in shops.