news
McArthur slams proposed bus service changes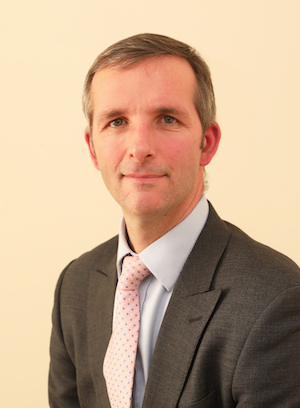 Orkney's MSP, Liam McArthur has lambasted Stagecoach's latest plans to cut bus services between Inverness and Gills Bay.
However, the company has defended its position, with a spokesperson saying it is using its resources in the most efficient way and has taken local feedback into account.
Mr McArthur has written to Stagecoach's managing director expressing his anger at the decision which will have a serious impact on the ability of people to travel between Orkney and Inverness.
Currently, the timetable allows for five daily journeys from Wick to Gills Bay during the week. Under proposals being consulted on by Stagecoach, however, the 77 bus service will go no further north than Keiss, leaving high and dry those trying to get to and from the ferry at Gills Bay.
Commenting on these latest developments, Liam said: "For over a year, I have been highlighting to Stagecoach the damage caused by their last round of cuts to the bus service meeting the Gills Bay ferry. Those reductions in service made connections to and from Orkney much more difficult, if not impossible.
"It now appears that this was part of Stagecoach's strategy all along. By making connections less convenient, Stagecoach can then point to fewer passengers using their service before then justifying the removal of the service entirely. This 'death by a thousand cuts' approach is wholly unacceptable and flies in the face of the Scottish Government's stated commitment to increase the use of public transport across the country.
"I have written to Stagecoach's managing director making clear the anger that will be felt in Orkney at the behaviour of his company and urging a rethink. I will also be inviting the Transport and Islands Minister to intervene.
"Last week, the Scottish Parliament passed an Islands Bill that stressed the importance of lifeline transport links. Where connections between buses and ferries are getting worse, not better, it is difficult to see how the aspirations of that legislation are being met".
A spokesperson for Stagecoach North Scotland replied: "Over a number of years we have seen a decrease in the number of bus passenger journeys made to Gills Bay — not just since our April 2017 timetable revision. We continue to meet the Scottish Government supported ferry connection between Scrabster and Stromness provided by Northlink.
"Through analysis of passenger journeys, we can see that the Scrabster connection is the preferred ferry connection for bus passengers travelling between Caithness and Orkney. We have proposed these service revisions to use our resources in the most efficient way and have designed these on local feedback gathered from communities in Caithness. We continue to welcome feedback on our proposals until June 22, 2018, before finalising our plans for registration."