news
McArthur keeps up pressure to safeguard local fire stations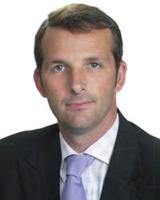 Following news that fire stations in Orkney continue to struggle to recruit and retain the crew need, Liam McArthur MSP has reiterated his concerns about the situation and made further representations to service chiefs.
Mr McArthur said: "The figures out this week demonstrate that we still face a serious challenge in maintaining capacity in retained fire stations on some of Orkney's smaller islands. This is an issue that has been raised with me by various communities over the years and is something I have been raising regularly with the fire and rescue service."
He added: "Despite earlier commitments given to me by the head of Scotland's Fire and Rescue Service, it is clear that problems remain. I appreciate there are no easy solutions, and circumstances may be different in each community.  I am determined, however, to keep up the pressure.
"These retained stations are vitally important to the islands they serve. I will be speaking to assistant chief officer for North Division in the coming days and looking for re-stated commitments over the future of our island stations."