news
McArthur gets ministerial assurances on isles interests in GP contract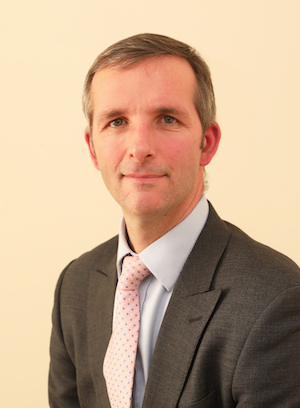 Orkney's MSP Liam McArthur has received assurances from the Health Secretary, Shona Robison MSP that the interests of island communities will be represented on a group set up to ensure the new GP contract works for remote and rural areas.
Mr McArthur raised the issue in parliament on Wednesday afternoon this week, during Health Questions, on the back of continued concerns that the recently agreed GP contract does not take into account the way in which GP practices work in more rural parts of the country.
Mr McArthur has said that, while GPs in places like Orkney may see fewer patients than their counterparts in urban areas, the consultations can last longer with patients exhibiting more acute health issues. He also said that at present, the funding formula underpinning the new GP contract does not adequately reflect this.
Having acknowledged these concerns, the Scottish Government agreed to establish a Short Life Working Group, chaired by Prof Sir Lewis Ritchie, aimed at looking at how the contract can be made to work fairly and effectively in remote and rural areas.  As well as pressing the Health Secretary on a timeframe for the group coming back with recommendations, Mr McArthur sought confirmation that the group included island representatives.
In response, Ms Robison indicated that island communities would be represented on the Working Group, whose first meeting is due to take place later this month.
Commenting after the exchange in the Chamber, Mr McArthur said: "When the new GP contract was agreed earlier in the year, serious concerns were expressed about the extent to which it ignored the way in which GP practices operate in remote and rural areas. While assurances were offered by Ministers that rural practices would not lose money under the new terms, the prospects for securing additional resources into rural areas remain limited unless a resolution can be found.  This risk is that without such resources, the ability to recruit and retain GPs in these communities will be more difficult.
"I welcome the fact that the Working Group has now been set up and is due to meet shortly.  It is important, however, that it draws on the widest possible range of expertise and insight.  In particular, it needs to have the voice of island communities at the heart of its deliberations.
"I am pleased, therefore, that the Health Secretary has confirmed to me that this will happen.  Coming up with solutions that will enable the new contract to work in and for remote and rural communities will not be easy. However, the chances of success are undoubtedly increased by ensuring all relevant interests are represented on the Working Group.
"I wish Prof Ritchie and his colleagues well and look forward to their recommendations in due course".