news
Marking Armed Forces Day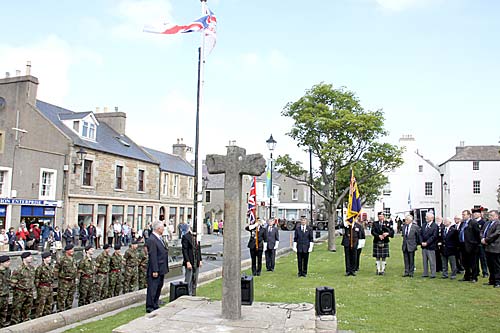 Orkney Islands Council's Armed Forces Day celebrations began in Kirkwall on Saturday, with the  raising of the Armed Forces Day flag outside the St Magnus Cathedral at midday.
Broad Street was closed to traffic until 5.30pm as there were a number of activities laid on by local organisations.
71 Engineer regiment (V) constructed and displayed the Medium Girder Bridge (MGB) (5 bay) – a gap-crossing capability used around the world. The set up and construction of this will began shortly after the flag raising.  There was also be a mock bridge for people to come along and construct.