news
Mammoth skate landed at Hatston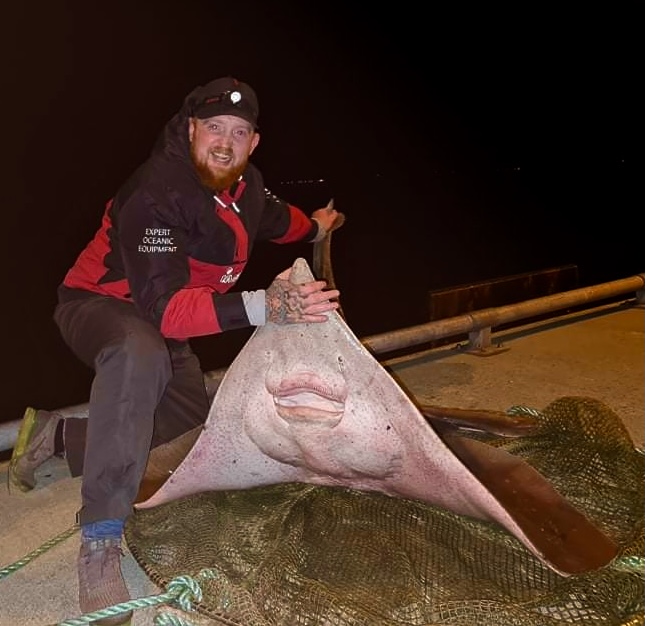 If you go fishing off Hatston Pier, you may be in for a big surprise!
That was certainly the case for Kirkwall welder Garry Mouzon, who landed a 121lb skate, last night.
Garry, who says he has been trying for months now to catch the elusive fish, was delighted to hook the mammoth specimen. He was able to get a predicted weight for the skate with the help of friends Martyn Lennie and Graham Lowrie, by measuring its width and length. From wing to wing, the skate measured 1,510mm. It was 1,925mm from nose to tail.
Having thrown the fish back into the watery depths, the 34-year-old fishing enthusiast is now determined to beat his own record — with his sights on an even bigger catch.
"The one I caught was a male, and the females are usually bigger," he said.
"So I'll be going back to look for the girlfriend next!"
More in next Thursday's The Orcadian.