news
Mail-carrying drone flights take to the skies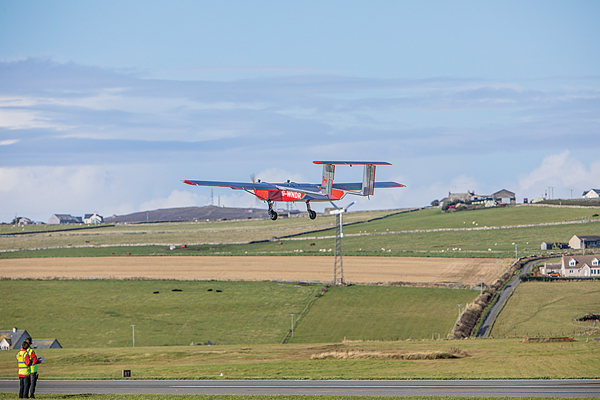 Drone test flights between Kirkwall and North Ronaldsay began this week, with technology that could "represent a step change in quality" in deliveries to the isles.
The flights, scheduled for two weeks, are part of an effort to help better connect remote island communities.
The trials, which form part of the Sustainable Aviation Test Environment (SATE) project, will use a large, twin-engine, UK-built, unmanned aerial vehicle (UAV) named ULTRA.
The UAV has been designed, built and operated by Windracers Ltd and it has now begun carrying mail from Kirkwall Airport and North Ronaldsay, a 35-mile flight each way.
The Windracers' ULTRA UAV can carry mail of all shapes and sizes — equivalent to a typical delivery round — enabling the transportation of all mail bound to and from the island.
Read more in this week's The Orcadian.