news
Lost teddy bear inspires cuddly toy scheme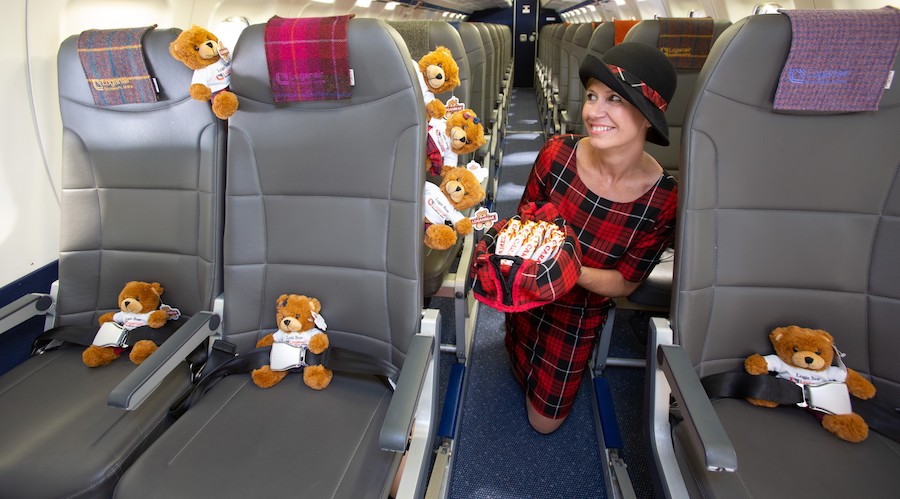 The story of a little girl from Orkney who lost her teddy bear has inspired Loganair to launch their own cuddly companions.
Families going down to Kirkwall airport are sure to be in for a big surprise, as the airline will be gifting children travelling across its network with free, limited edition teddy bears this summer.
The airline has specially commissioned 3,000 Logie and Lotti branded bears which will be available to anyone between the ages of two and 11 travelling during July and August.
The idea for the Loganbear giveaway comes after the airline reunited Summer, an eight-year-old girl from Orkney with her lost cuddly toy. Last November, Loganair flew Teddy over 200 miles back to Kirkwall for a tearful homecoming with his young owner.
Officially launched to mark Teddy Bear Picnic Day, this Tuesday, July 10, the furry keepsakes come with their very own Loganbear luggage tags as well as outfits mirroring the tartan look and feel of the airline's own uniforms. Throughout the summer months, children will be able to pick between a Logie or Lotti bear once they come onboard a Loganair aircraft, distributed by the airline's flight crew.
The airline is running a number of social media competitions and promotional activity featuring the bears throughout July and August and will also be launching its Instagram channel to showcase the two toys.
Kay Ryan, Commercial Director at Loganair said: "We're very much looking forward to giving some of our youngest passengers a special memory of their trip with Loganair and what better day to unveil the two newest members of our crew than Teddy Bear Picnic day.
"Logie and Lotti will be flying with us all summer and our crew can't wait to introduce them onboard.
"Last year the airline did everything it could to reunite a young girl with her lost teddy so this summer we thought we'd try and share some of that joy with children travelling with us."