news
Longhope Lifeboat Museum Trust appeal reaches over £9,000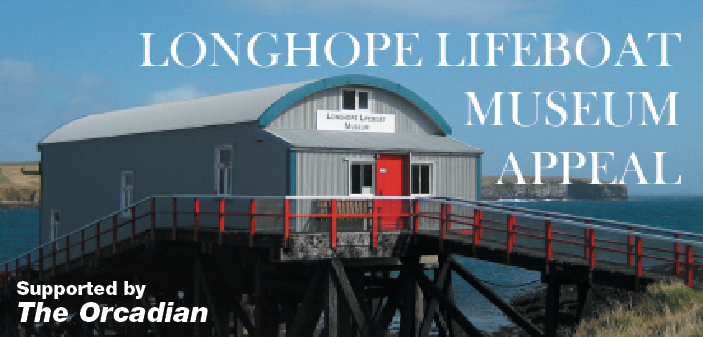 Just days after launching a fundraising appeal for essential maintenance and repairs to the former lifeboat shed and slipway, over £9,000 has been raised for the Longhope Lifeboat Museum Trust.
Those at the trust said this week that they have been overwhelmed with the generosity shown following the museum appeal being launched last Thursday both in The Orcadian and online.
Giving an update this week chairman of the trust Kevin Kirkpatrick said: "The response has been amazing so far, with £2,245 being donated online with our GOFUNDME link, and a further £7,020 received from postal cheques making a total of £9,265 to date. With such generous support like this, we hope to reach our goal and be able to attend to the essential maintenance to the museum for the commemoration of the 50th anniversary of the Longhope Lifeboat Disaster next March 17.
"All in the Longhope Museum Trust are overwhelmed with the generosity of folk, and delighted at the extent the message has been shared in The Orcadian, on social media and by word of mouth."
The charitable trust hopes to raise a total of £30,000, vital funds for urgent work required at the museum, ahead of events planned for next year.
A full update can be found in the Marine Scene section within The Orcadian, out today.
Donations can be made online at www.gofundme.com/longhope-lifeboat-museum