news
Local young farmers make it through to 'bale art' finals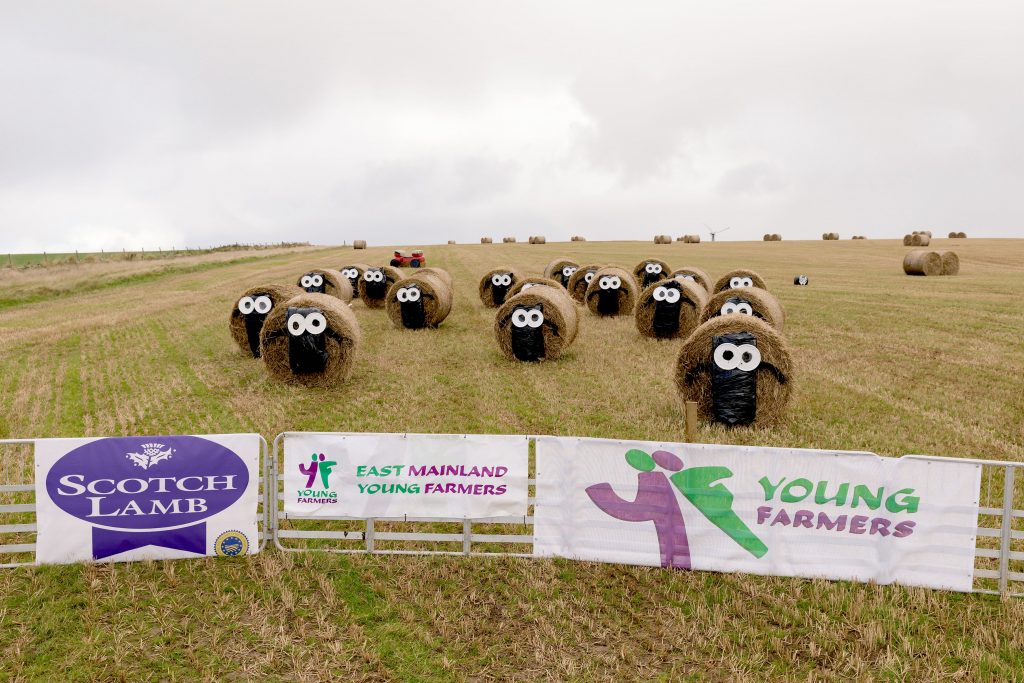 A work of bale art put together by the East mainland Young Farmers Club has been named as one of six finalists in a national bale art competition.
The Scottish Association of Young Farmers Clubs (SAYFC) is running the competition supported by Quality Meat Scotland (QMS). Overall there were 54 entries, which included two from Orkney.
The East Mainland club's effort, which is at Wideford Farm and is visible from the road between Kirkwall and Kirkwall Airport, has seen a number of bales dressed up as a herd of sheep, complete with a quad bike and sheepdogs surrounding them.
The local scene will now go up against submissions from the Avondale, Strichan JAC, Strathbogie, Mid Deeside and Stirling, Strathendrick and Strathkelvin (SSS) clubs.
Clubs were challenged to include the Scotch Lamb PGI brand in the competition, the timing of which coincides with a major campaign launched by QMS to raise awareness of Scotch Lamb.
Television presenter Lorraine Kelly will be deciding which artwork deserves to take the overall title, with the winner to be announced this coming Friday.
The bale artwork is in aid of the STV Children's Appeal, with those enjoying the eye-catching creations encouraged to make a donation that will help support children and young people affected by poverty in Scotland.
Last year's competition saw donations top £500, with teams hoping to raise even more this year. To make a donation visit the JustGiving web page here.
TO see the six entries that made the final of the competition visit our facebook and twitter pages.