news
Local farmers invited to free soil event
Farmers in Orkney are being asked to bring a spadeful of their poorest soil along to a free event in Orkney next week to get expert analysis and advice.
Soil Association Scotland's Soil, Muck and Money event will give practical, tailored advice on how to improve soil quality and profitability.
The event, which is being held in association with GrassMaster Charlie Morgan and Liz Stockdale, head of farming systems at the National Institute of Agricultural Botany (NIAB), is to take place on Wednesday, March 7.
Philip Bews, who farms 630 acres at Gorn, said the results of changes he made after attending the same event two years ago were "stunning."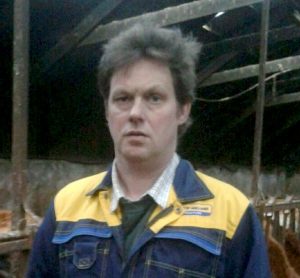 "I took along a soil sample and when the expert broke it up it split horizontally — I didn't know that was a classic sign of compaction. On their advice, I bought a flat lifter and the results were stunning for grassland and barley, amazing. You could see the difference in the field.
"Since then we've been able to reduce the fertiliser we use and we now keep an extra 20 yearlings a year (out of 170 cows) because of the increased grass growth.
Farming and Land Use Manager at Soil Association Scotland, Lyn White, said: "We want people to bring along their poorly performing soil – we want the bad stuff. Our two experts are at the top of their field, pardon the pun, and physically pull the soil apart to analyse it and make suggestions.
"With Scottish farmers struggling with the weather, particularly wet summers, improving soil health by addressing compaction, for example, can extend the growing season. It's all about optimum profitability."
The free event will take place from 10am to 3pm on Wednesday March 7 at the Standing Stones Hotel, Stenness.