news
Lifetime achievement award for pharmacy director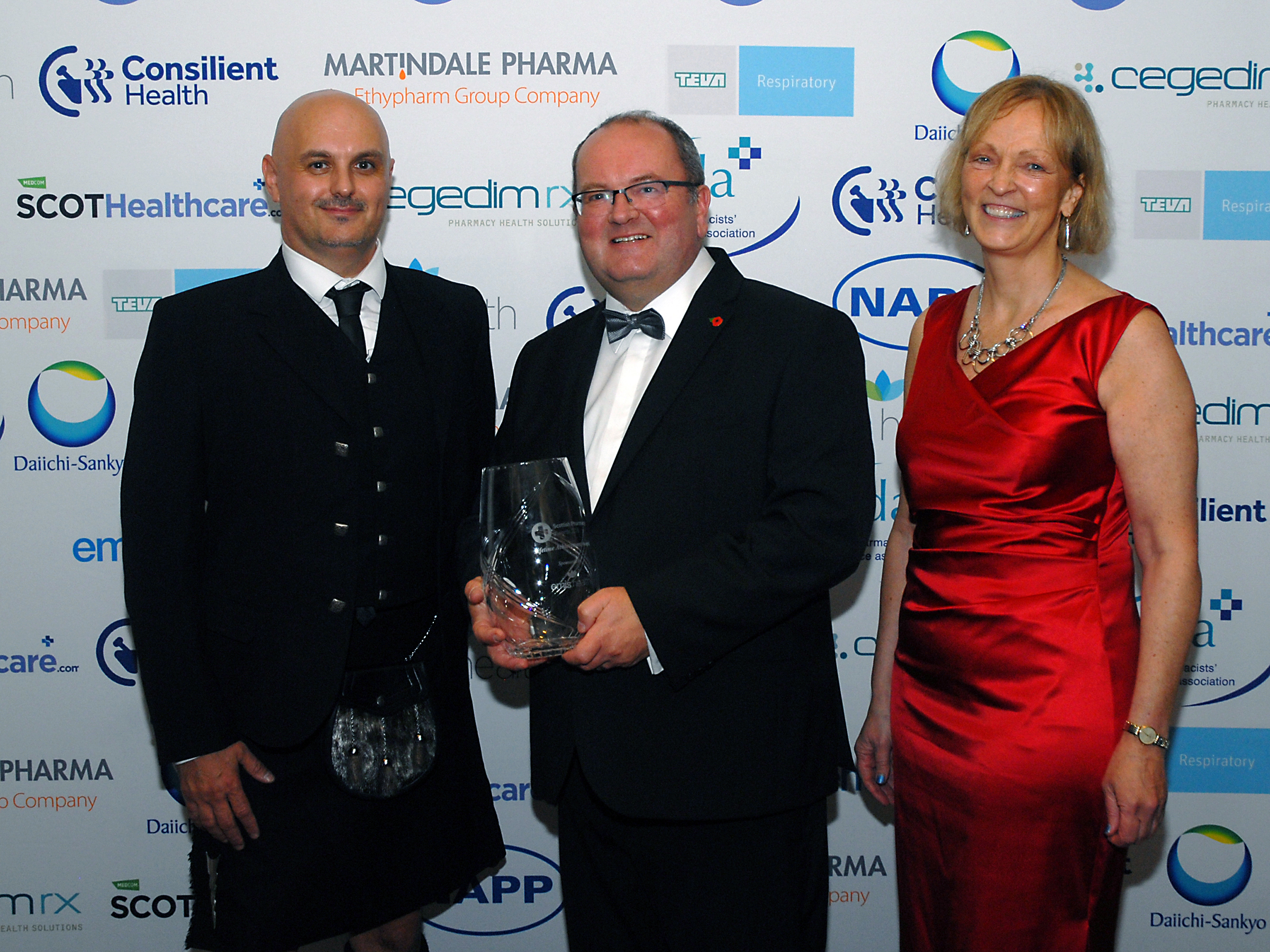 Chris Nicolson, director of pharmacy for NHS Orkney and NHS Shetland, has been recognised with a lifetime achievement award at the Scottish Pharmacy Awards held in Glasgow earlier this month.
Chris received the Special Recognition Award, in front of an audience of community, industry, hospital and university pharmacists, from Medical Communications Ltd. who organise the event for the pharmaceutical industry. He was one of 11 pharmacists to be recognised with the evening culminating with the Special Recognition Award which honoured his persistent work in enhancing patient care.
Mr Nicolson said he was stunned but delighted to receive the award.
"I am tremendously proud but also embarrassed by this acknowledgement," he said.
"My role is to support the exceptional pharmacy teams we have in Orkney and Shetland."
The annual celebration at the Hilton Glasgow Hotel recognises exceptional talent among pharmacists bringing their accomplishments into the spotlight.
Hailing from Kirkwall, Mr Nicolson graduated from the Robert Gordon University in pharmacy in 1982 and has spent most of his career in Orkney and Shetland. He was formerly a pupil at Kirkwall Grammar School, where his love for chemistry and decision to study pharmacy was inspired by his teacher, George Blance.
Days before the award, the pharmacy director addressed a conference of pharmacists in Copenhagen on the Scottish approach to bringing pharmaceutical care closer to the patient. Last year, his work was also recognised by his peers nationally when he was made a Fellow of the Royal Pharmaceutical Society.
Gerry O'Brien, chief executive of NHS Orkney said: "Chris richly deserves this recognition for a distinguished career in pharmacy. It is an essential part of a modern NHS.
"This award recognises not just Chris, but the superb teams he leads here and in Shetland."