lifeboats
Lifeboat tows in creel boat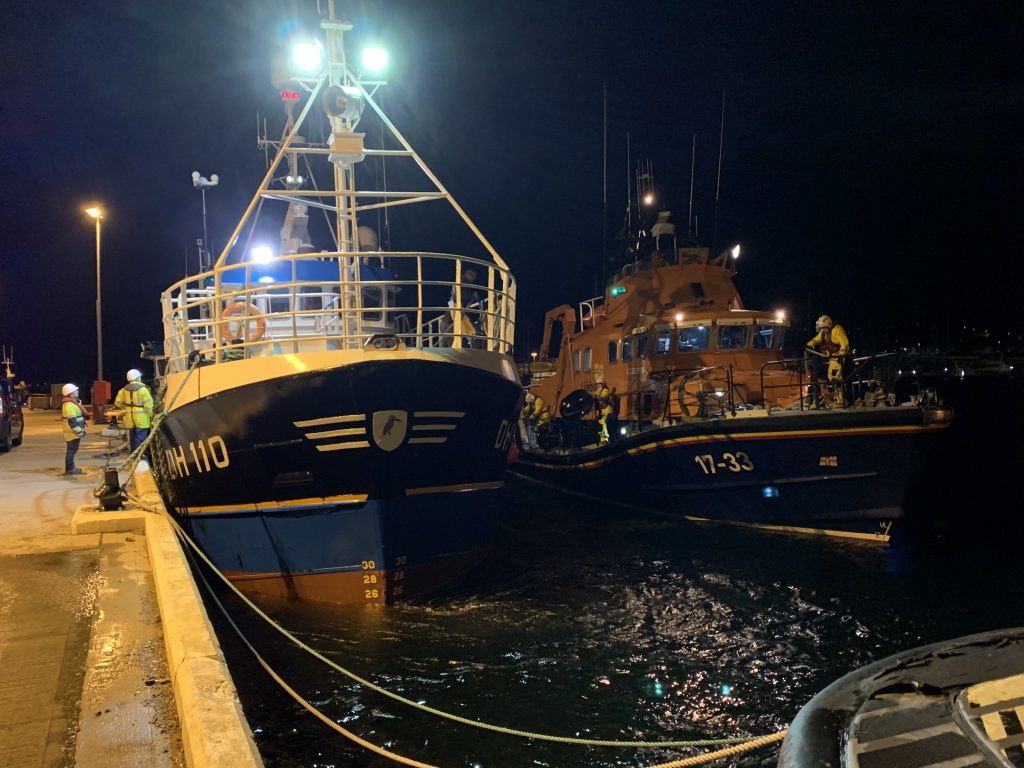 Kirkwall Lifeboat crew is pictured arriving back home just after midnight, having towed in the creel boat Kingfisher.
The fishing boat called for assistance earlier in the afternoon, around 3pm, having suffered from a fouled propeller, and the lifeboat crew headed to the scene.
A video of the boats arriving can be found on The Orcadian Facebook page, having been posted last night.