news
Lifeboat callout confirmed as false alarm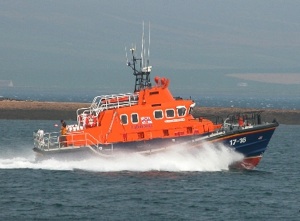 It has been confirmed that the emergency beacon being searched for by crew on the Stromness Lifeboat and the Coastguard helicopter was set off accidentally.
The search, which began sometime shortly after 3.30pm today, Wednesday, saw the lifeboat called to Hoy Sound to look for the source of an emergency signal.
The lifeboat crew discovered that the beacon had accidentally and unknowingly been set off by a person on the dive boat Karin. This was discovered once both the vessels had returned to Stromness and no emergency aid was required.