lifeboats
Lifeboat called to tow in creel boat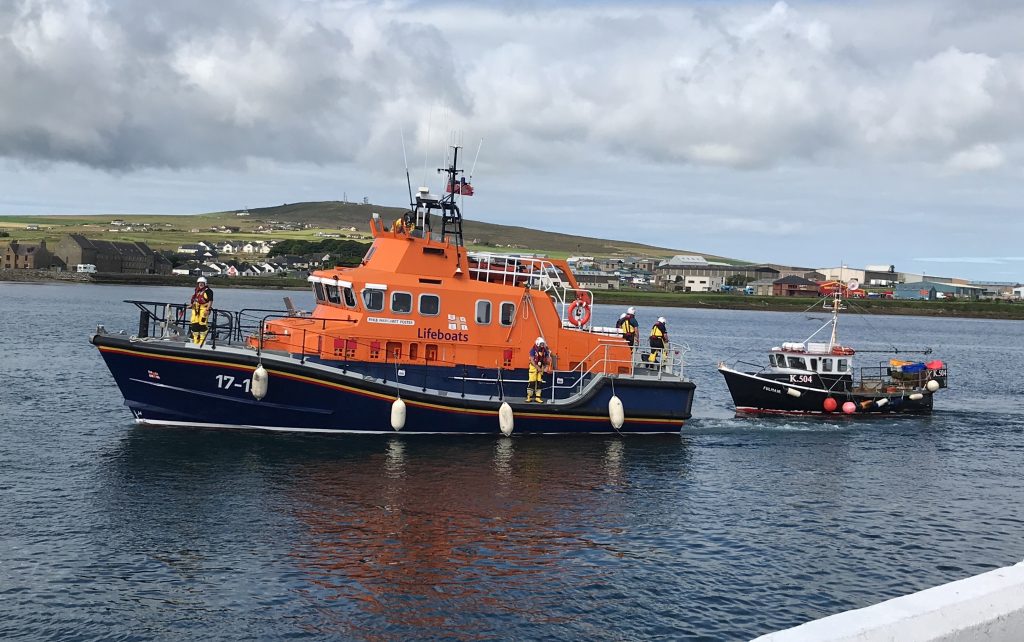 A Kirkwall creel boat with engine failure put out a call for assistance on Sunday morning while west of Shapinsay.
With Shetland Coastguard receiving the call and contacting Kirkwall RNLI, the lifeboat launched just before 9.45am with coxswain Kevin Ryrie and six more volunteer onboard.
The creel boat Fulmair was north of Vasa Skerry, Shapinsay, and the lifeboat was quickly on scene, having the boat under tow by 10.10am.
The lifeboat and creel boat were back at Kirkwall Harbour an hour later, with the lifeboat back on station and ready for service again by 11.15am.