lifeboats
Lifeboat called to Sanday in thick fog and injured walker airlifted from Hoy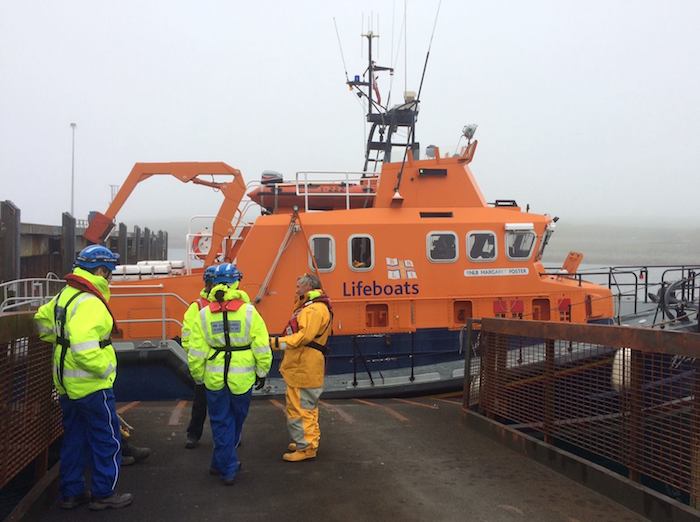 Kirkwall Lifeboat was launched on Saturday evening shortly after 6pm at the request of Shetland Coastguard and the Scottish Ambulance Service to transfer a patient into hospital in Kirkwall from Sanday.
According to Kirkwall RNLI the air ambulance helicopter had tried unsuccessfully to land on the island due to thick fog, adding that during their own passage to Sanday and return to Kirkwall, the visibility was reduced to less than 200 metres at times.
The lifeboat was back alongside on station, refuelled ready for service again, just before 9pm.
A Kirkwall RNLI spokesman said on Saturday: "We would like to thank the Sanday ambulance team and the coastguard team for their assistance at Loth pier tonight, and we send our best wishes for a full and speedy recovery to the patient."
• The emergency services were also called to Hoy on Friday when a lady suffered an ankle injury on the coastal path to the Old Man of Hoy, above Rackwick Beach.
The lady was airlifted to Kirkwall for treatment in hospital by a Coastguard Helicopter in an incident which was also attended to by members of the Hoy and Kirkwall Coastguard Rescue Teams and Scottish Ambulance Service.