news
LFASS payments begin to reach farmers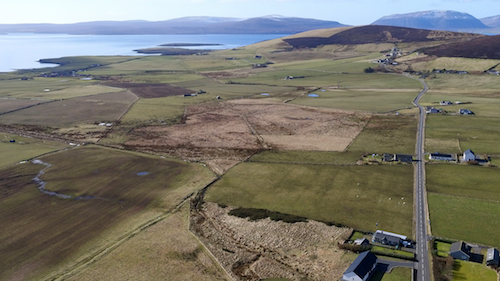 2017 payments under the Less Favourable Area Support Scheme (LFASS) to farmers and crofters around Scotland have now started, the Scottish Government has said.
The government has said 4,675 payments worth over £23.4 million have now been processed, with the first payments reaching bank accounts today. This means 42 per cent of all eligible LFASS 2017 claims have now been paid, with more payments to follow in the coming weeks.
Rural Economy Secretary Fergus Ewing said: "Given the pressures that farmers and crofters continue to face, due in part to the extreme weather conditions during the winter and summer periods, I'm glad to see these important payments starting two months earlier than last year.
"Earlier in the year we provided a loan option for farmers in advance of these payments, to help provide cashflow and financial certainty. Farmers are the backbone of Scotland's rural economy and the Scottish Government is committed to supporting them wherever possible."
On behalf of the Scottish Farmers Union, NFU Scotland, LFA Committee Chairman, Robert Macdonald, welcomed the news saying: "The news that LFASS payments will be reaching farmers and crofters is welcome, particularly for those who did not apply for or receive an LFASS loan of 90 per cent through the LFASS loan scheme. The current prolonged period of extraordinary weather, and the economic impact that it brings, once again underlines the importance of these payments to business stability.
"As we look ahead its vital that support for the less favoured areas, for hill farms and crofts, continues. NFU Scotland continues to press the Scottish Government for a timetable for payments, delivered in a timely manner to allow farmers and crofters to efficiently plan their cashflow.
"Whilst these payments will bring relief for some, NFUS continues to highlight to farmers and crofters the importance of planning ahead for straw and feed supplies with three key messages — Plan ahead, Be flexible and collaborate."