news
Kirkwall Lifeboat called out to fishing vessel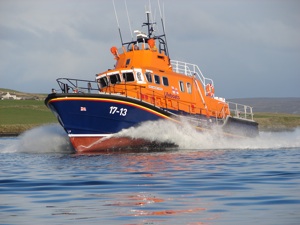 Kirkwall Lifeboat is this morning heading to the scene of a fishing vessel with a fouled propeller 40 miles east of Orkney.
The lifeboat left Kirkwall at 8am heading for the Fraserburgh registered Sunrise which has six crew on board and is unable to make way.
According to the RNLI there are no other vessels in the area. The lifeboat is expected on scene around 10am, and it is expected to tow the fishing boat back to Kirkwall.
At the present time is it estimated that the vessels will arrive in Kirkwall around 3pm.